Right, so where are all those strong, impassioned women who are the protagonists in their own story? So much of the narrative around the current state of womanhood in India is defined by the challenges it faces; what happens to the stories, big and small, of women who've rebelled or risen above?
Homegrown's list of top female literary protagonists may do a small job in reminding us of the traits of legendary women, but it does a big, big job in celebrating the spirit that pushes us towards humble victories on an almost daily basis.
A beautiful snapshot of that fiery meandering only found in a woman's mind.
Here's a short introduction to one of the featured pieces – Lakshmi Purana by Balaram Das: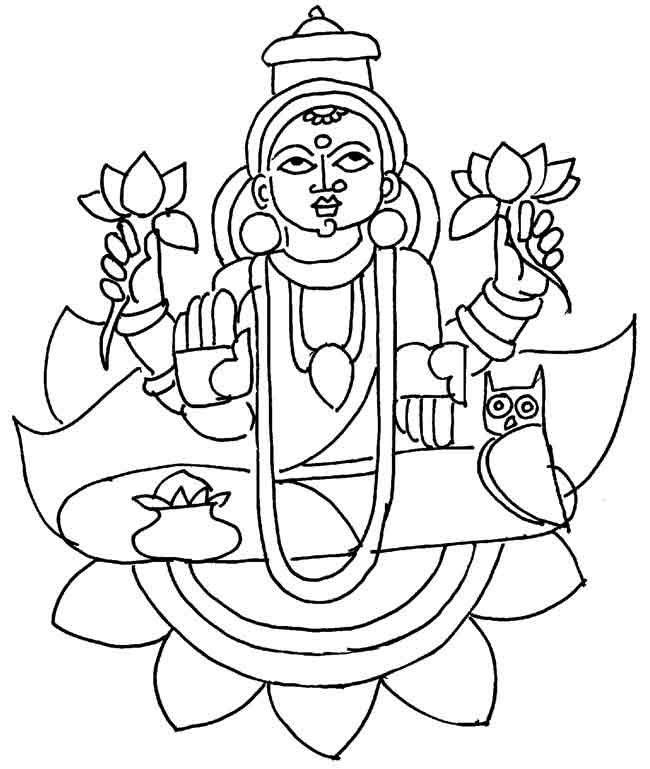 Das' novel was probably the first attempt in the country to challenge male hegemony and casteism, and is just what Hindu mythology lacked for a long time–a central female perspective. Most of our tales till its publishing had been fixated with the idea of an all powered male (god-like) human, and had always sidelined women to pivotal, but secondary characters.

In Lakshmi Purana, we are presented with an empowered vision of Goddess Lakshmi, who challenges the dominance exerted on her by her husband Lord Vishnu, and her brother-in-law, Jagannath, as she chides them to a visceral curse for belittling her, a circumstance of her acquaintance with a woman of low caste. Not only does the book look down upon immoral social bindings, but it also provides an exemplary figure of strength in Goddess Lakshmi. A reminder that not just every devotee but every person dismissive of our legends, needs.

Read a free, abridged version of the story right here.
For more stories by women in India, visit the link below.
Read full article:
Monsoon Reading: 8 Indian Stories That Offer Refreshing Female Perspectives We Need
Reposted from: Homegrown
Picture credit: Homegrown

More from Zafigo
What's trending in travel for India
Get all the latest travel updates from Zafigo. Follow us: