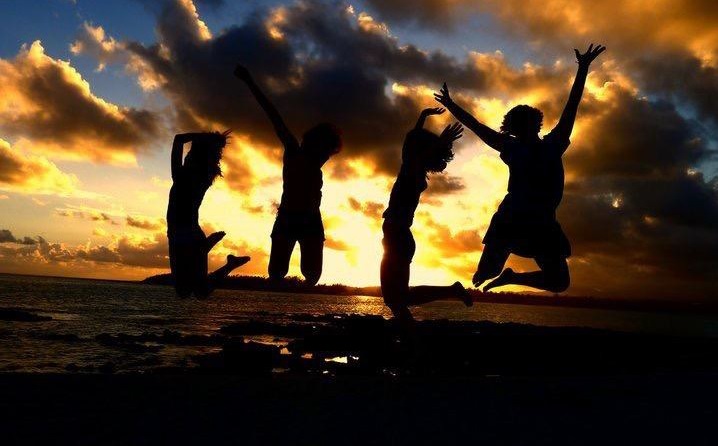 During my student years, I lived in Mauritius to work on an internship programme. I was in one of earth's most elite getaways with its famed beaches, majestic coastline, and turquoise sea water. It was so breathtaking they call it the 'Pearl of the Indian Ocean'. Imagine my excitement when my best friend flew 5,560km all the way from Malaysia to visit me in paradise. I had a full week's itinerary of beach hopping, sunbathing, and water sports arranged for her.
When Jenine arrived, our taxi went straight from the airport to Blue Bay, the island's best beach for swimming and snorkelling. I excitedly pulled Jenine's hand and ran towards the mesmerising crystal clear sea. Just as our toes touched the water, Jenine stopped in her tracks. With an apologetic little smile, she said she couldn't go into the water. It was that time of the month.
Oh that pesky time of the month when Aunt Flo visits. How much holiday fun has she interrupted? How many women has she forced to sit on the beach watching their friends frolic in the tempting water? How much excitement has she killed by sending a million tiny goblins to swing sledgehammers at the inside of our uterus?
Surfing The Crimson Wave is Mother Nature's great blessing, but sometimes it feels like a damned curse. But it shouldn't, especially not when you are on your well-deserved trip. With these quick tips, you can take control of the week and make sure the tiny goblins do not interfere with your travel plans.
1. Know when the Red Moon Is Rising
There is nothing worse than being caught off-guard by a geyser of blood suddenly gushing down your best undies. The first step to avoiding an accident in your pants is a no-brainer: calculate when Leak Week is arriving.
Have it marked down in your calendar and plan your trip suited to your body's comfort level. For example, arrange a city tour during heavy flow days and go on that hiking trip at the tail end of the week. However, don't freak out if the P Bus is late. Especially on long trips, the stress of a new environment, changes in your routine, new diet, and irregular eating habits could affect your body's natural schedule.
One easy way to calculate your monthly cycle is using period tracker apps such as Period Tracker, My Cycles, or MonthPal. These apps are great in predicting and sending reminders of when the Red Tide is arriving. Plus, it calculates your ovulation date too. Pretty handy if you are planning to conceive new life in an exotic location.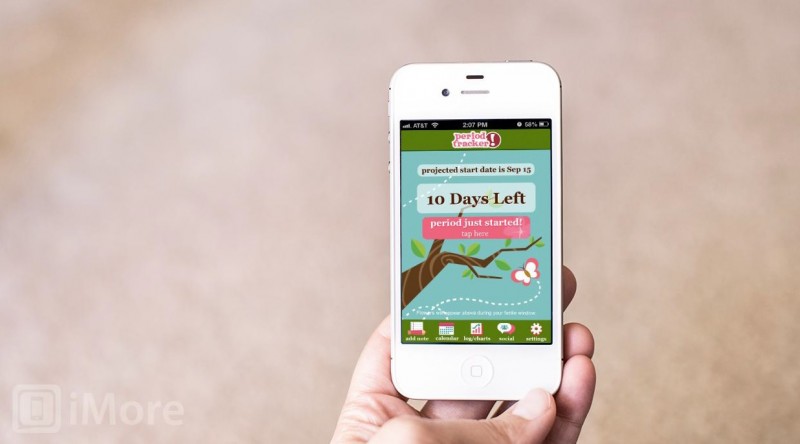 Period Tracker – Android, iOS, Windows Phone | My Cycles – Android, iOS | MonthPal – iOS
2. Be prepared
No one likes surprise visits at awkward, random locations. Start carrying extra pads with you a few days before you need to Ride The Cotton Pony. Wouldn't you rather be exploring Machu Picchu than hunting for cotton pads?
If you are visiting rural areas where public toilets are scarce and unreliable, bring along wet wipes to freshen up down there and hand sanitiser to clean your hands after.
3. Hiking and camping
I have had the unforgettable experience of being graced by the Red Fairy at the peak of Gunung Ledang on an overnight camping trip. Thankfully, Jenine who was on the trip with me quickly fashioned a makeshift pad using whatever we had in our medical kit. She emptied a pack of tissue paper, folded it to a suitable size and length, and wrapped it in layers of medical gauze. It worked like magic.
The most important thing to remember when camping in the wild is hygiene. Bring hand sanitiser and extra toilet paper to clean yourself after. What do you do with your used pads? Wrap it up in toilet paper and store it in a double-layered ziplock bag. Take it with you and bin it later when you return home.
On a longer trips where luggage is a concern, expert bushwalker Caro Ryan recommends burning it in a hot fire. Just wait till everyone has retired to their tents before going into girl guide mode.
"Don't be afraid to announce to those who won't go to bed that you need to burn some items on the fire that they may not want to be around for. From experience, some guys just don't get it and unfortunately, you may need it spell it out," says Ryan.
4. Playing with water
Sanitary pads are the worst thing to wear when you are in a pool of water, just imagine having a soggy piece of cotton squished up your hot pocket. Not to mention the risk of contracting Urinary Tract Infection (UTI) if the water is dirty and stagnant.
Going swimming during Shark Week sounds taboo, but any female diving instructor will tell you that it's no big deal. Tampons and menstrual cups are a godsend when it comes to water and other extreme sports. Compared to pads, they are more compact and discreet when it comes to packing.
The most important thing to remember when wearing a tampon is to change it every 4 to 8 hours to avoid Toxic Shock Syndrome (TSS).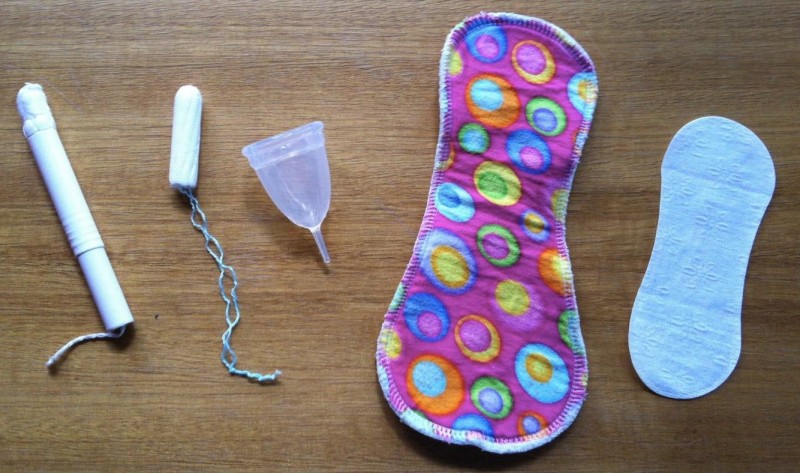 5. Managing PMS
In the case of severe cramps and pains, carry some painkillers such as Ibuprofen with you. Avoid caffeine as coffee, tea, chocolate, caffeinated sodas, and energy drinks can cause cramps. Salty snacks, sugary sweets, and junk foods could also worsen PMS symptoms and make you feel more bloated.
Instead, drink lots of water to stay hydrated. Forget about impractical fashion and opt for loose, comfortable clothing. As much as you want to stay in bed and curl up in a ball, force yourself to get out of the hotel room and have that fun day out that you planned. Getting lost in the distraction of new sights, sounds, and smells will help you forget that you had PMS to start with.
6. Delay the Red Wedding
With modern medicine, there are now safe and reliable ways to control your period whether it is to delay or stop it entirely. It's as simple as taking certain medicine and hormonal contraceptive pills. However, you'll need to plan ahead as these pills have to be taken a few days before the Blood Cannon is ready to fire.
Before you run to the pharmacy, make sure you consult your doctor on the course of medication that best suits you and its potential side effects. Never share your medicine with other women, especially when it is specifically prescribed for you. It may not be suitable for your friend and you may end up hurting them instead.
With a bit of clever preparation, Code Red does not have to rain on your parade. Don't be that girl who goes to Mauritius, the world's best tropical island, just to avoid the sea. Don't be a Jenine, you can have fun even when its Arts and Crafts Week at the Panty Camp.
Picture/video credits: iMore, LotsaFreshAir, Juju Cup, Artis Pupins

Read more from Mei
More from Zafigo:
Travelling with toiletries: A quick guide
Travel essentials: Your health kit checklist
Get all the latest travel updates from Zafigo. Follow us on Facebook, Twitter, and Instagram.