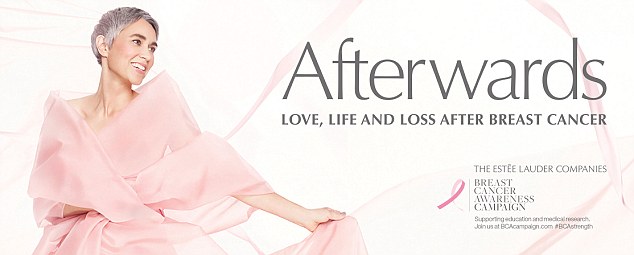 Earlier this month, in conjunction with this year's Breast Cancer Awareness month, Estée Lauder Companies UK has launched AFTERWARDS: Reflections on Life Beyond Breast Cancer – a crowd-sourced book that touches on life after being diagnosed with breast cancer.
The book is a compilation of stories from women who have undergone or are currently undergoing treatment, and relatives and friends who have lost loved ones to the disease. The intention of the book is to offer advice and guidance to women on how to return to normality after their battles.
The campaign is fronted by a Paula Beetlestone, 47, a survivor from London, who was diagnosed in 2013, who shares her own personal advice for those who have been diagnosed.
"The breast cancer journey is like starting at the bottom of a big hill when you're first diagnosed and facing a tough climb ahead. You start your ascent towards the top having your treatment, and once you are at the summit, you can see the finishing line down the hill at the bottom and you know that with each treatment, you are nearing the ribbon at the end," says Tracey, another AFTERWARDS contributor who was diagnosed in 2007. "For each treatment you have, it is another one done and therefore fewer to go. Having a goal to reach encouraged me to face the treatment without feeling worried or scared, knowing that it was helping me recover and get to the end of my cancer journey.
–
AFTERWARDS: Reflections on Life Beyond Breast Cancer is available via the Breast Cancer Awareness Campaign website. To download, click here. For more information on the BCA, visit their website here.