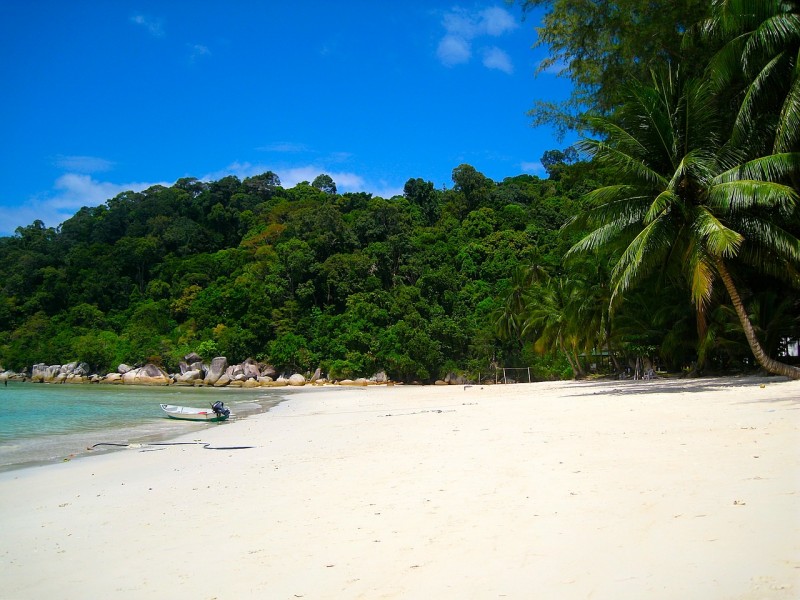 South East Asia is home to many gorgeous beach destinations and Malaysia does not fall short in this category. Between East and West Malaysia, you'll find dozens of beaches that can easily rival the beauty of those in neighbouring countries.
Lipstiq.com has come up with a shortlist of the best Malaysian beaches that you need to visit. Here's a snippet:
Pulau Redang

This island needs no introduction as it has been dubbed as one the best beaches in Malaysia and divers just can't seem to get enough of this place. It's a haven for any island-goers and there is plenty of underwater activities to engage in while you're there.

Pulau Kapas

Located 6km away from Marang, Pulau Kapas is a beautiful and secluded island. The island, Kapas (which means cotton in English) owes its name to its white sand. Another popular choice for divers, this island boasts clear seawater and coral reefs.

Pulau Tioman

Tioman has such a wide range of visitors, from honeymooners and families, to scuba-divers and people looking for some lone adventure time. Besides enjoying the beach, visitors can also go jungle-trekking, snorkeling, and scuba-diving. You can also swim under the waterfalls or visit the adorable turtle farm. There is plenty of culture to soak in from the local villagers too!

Pulau Rawa

For those who prefer a less crowded and commercialised beach, you might want to consider Rawa. From the Mersing jetty, you can choose to get there by a one hour ferry ride or a 30 minute speed boat ride. Known for its coral reefs that is rich with marine life and it's soft white sand, you won't be disappointed after a visit to this obscure island. <cont.>
Read full article at: 8 beaches in Malaysia to visit this year
Reposted from: Lipstiq
Picture credit: Pixabay
Get all the latest travel stories from Zafigo. Follow us on Facebook, Twitter, and Instagram.