With the local currency performing at its worst in years, many Malaysians are either postponing or cancelling their travel plans until the Ringgit rises again. But if you're not the type of traveller who lets a weak exchange rate get in the way of your holiday plans, here's a guide by Poskod.my on budget-friendly destinations where you won't feel the currency pinch as much.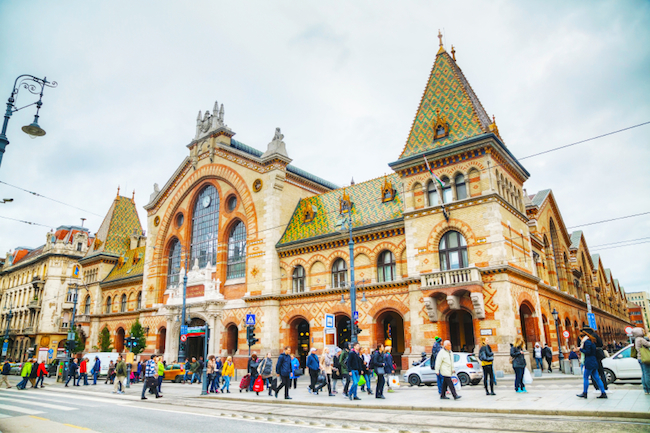 Budapest, Hungary

Cited as one of the most beautiful cities in Europe, Budapest (pronounced "Budapesht", as the locals would quickly point out) is split by the Danube to two parts: Buda and Pest. One of the best things you could do is hit up one of the many restaurants and cafes in bustling Pest for a hot bowl of goulash, cross the Chain Bridge over to Buda and hike up Gellert Hill for an amazing panoramic view of the city. Once night falls, head back over to Pest and visit a ruin bar (bars formed from derelict, industrial spaces) or 12 for very affordable pints of local beer. In the morning, enjoy a well-deserved recovery soak at one of the many medicinal public baths, which have pools of varying temperatures that you may dip into at your own fancy.

Currency exchange: RM1: Ft 65.6

Average price of a meal: Ft 1,500 (~RM23)

Average price of a beer: Ft 350 (~RM5)

Things you could do for free: Free walking tour (tip encouraged!), Heroes Square and the Jewish Shoe Memorial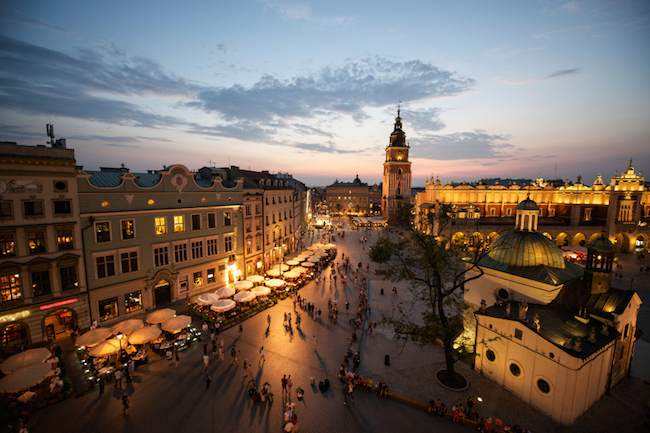 Krakow, Poland

Krakow's historic centre was entered as a first of its kind on the list of UNESCO World Heritage Sites in 1978. Consisting of Old Town, Wawel Castle and Kazimierz, most of the main attractions are all located here within walking distance of each other. Visit the old Jewish heritage area of Kazimierz and then take on the Royal Way, a walk that starts from the beginning of Old Town at St. Florian's Gate all the way down to Wawel castle. At night, join a pub crawl and then indulge in a late-night kielbasa (don't hold back on the mustard) with the locals.

Currency exchange: RM1 = zł 0.88

Average price of a meal: zł 18 (~RM20)

Average price of a beer: zł 6 (~RM7)

Things you can do for free: Free walking tour (tip encouraged!), climb Kopiec Kraka for city views, visit the oases of Skałki Twardowskiego and Zakrzowek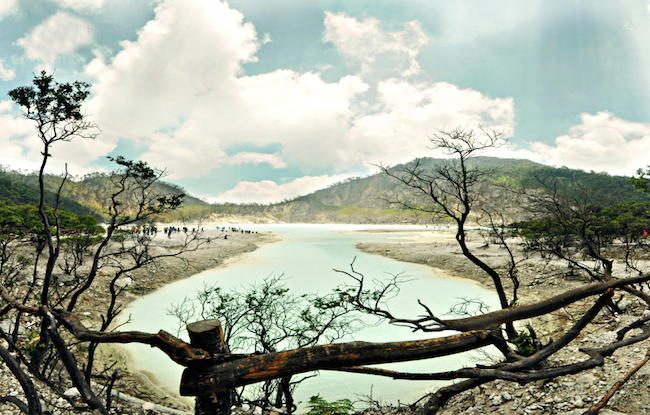 Bandung, Indonesia

Bandung attracts visitors from all over the world (and even neighbouring Jakarta) simply because shopping is largely affordable there. With distros (distribution outlets) selling local designer goods and factory outlet stores strewn all across the city, people can score high-quality items for a fraction of the price. And because its surrounded by mountains, it maintains a cool and pleasant climate throughout the year, giving visitors from the tropics (ie., us) a quick respite from the norm. Be sure to also put down your shopping bags and head to Kawah Putih just a little south of Bandung, where its surreal turquoise lake will make you believe in fairytales again.

Currency exchange: RM1 = Rp3,325

Average price of a meal: Rp20,000 (~RM6)

Average price of a beer: Rp20,000 (~RM6)

Things you can do for free: Visit Muzium Konperensi Asia-Afrika, watch a free movie at Taman Film, go to a culinary night every first Saturday of the month for food and music
That's not  all, to see which three other destinations made it to Poskod.my's list, read six places to travel to with a week Ringgit.
Read full article:
Six Places You Can Travel with a Weak Ringgit
Read more about Malaysian lifestyle and culture at:

More from Zafigo:
5 of the world's cheapest countries to go to on holiday
Top 10 safest cities to travel in 2015
Get all the latest travel updates from Zafigo. Follow us on Facebook, Twitter, and Instagram.