A
fraid that a vacation longer than two days is beyond your budget? Well, now you can cast that fear aside and stop counting your cash. A holiday (whether alone, with family or friends) does not have to drain your bank account, especially if you plan trips to the countries mentioned below.
Skyscanner
has listed the
best value destinations for getting by on a budget
. Here are their Top 5: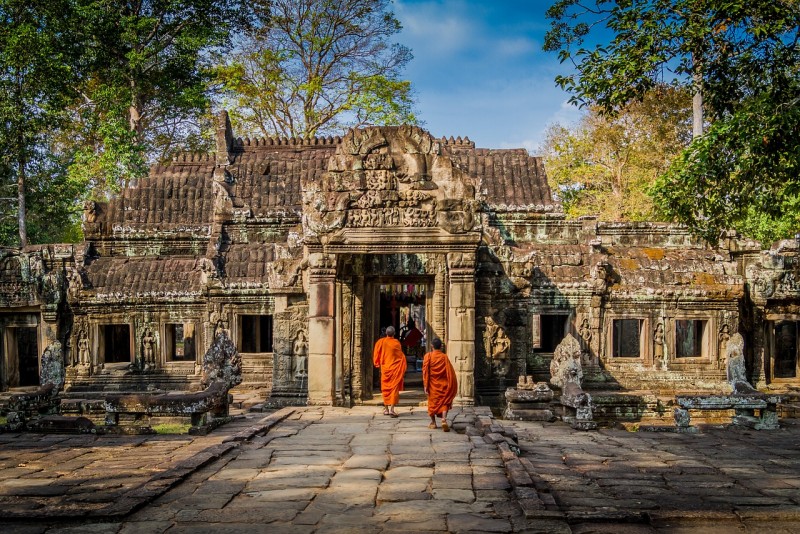 1. Cambodia

With beds for £1 ($1.55) and lip-smacking food for less than that, Cambodia is so cheap you often feel guilty for paying so little. Where once travellers often feared to tread, Cambodia is now very much on the Southeast Asia travel scene, particularly amongst school leavers, backpackers and, increasingly, holidaymakers looking for five-star luxury without the price tag. Check out the De La Paix hotel (now Park Hyatt Siem Reap) – their rich wood interiors, in-room iPod docks and free WiFi access for about £250 (double room) a night is about as far away from a grimey hostel as possible, and not painfully priced for the topnotch service they provide. It's also ten minutes down the road from the world famous Angkor Wat Archaeological Park – you can't leave Cambodia without visiting the site, preferrably at dawn to watch the sun rise behind Angkor Wat temple itself, a soothing and spectacular experience. Entry to this UNESCO world heritage site can cost as little as £3, although we recommend a multi-day ticket – there are just too many temples to squeeze into one day and once the midday sun hits you'll want to take shade, or find some seriously strong air-conditioning.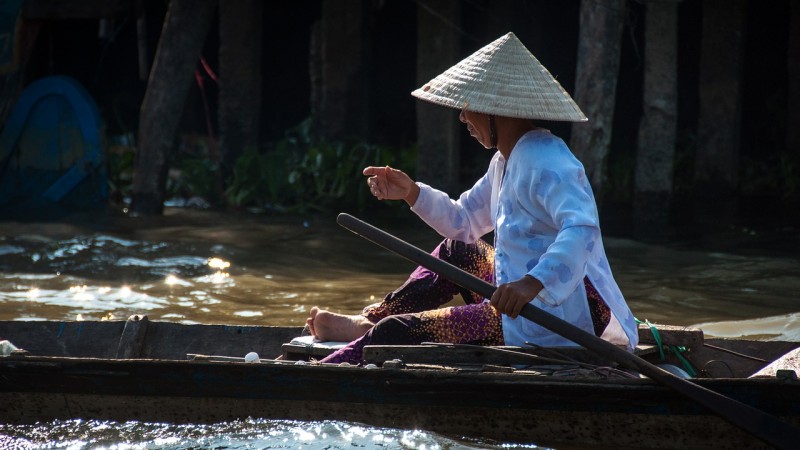 2. Vietnam

Unspoilt and undeveloped, despite its rise in popularity in the last few years, Vietnam is still super cheap, as well as a beautiful country. You can easily get by on £5 a day, including a guest house, local food, transport and a bit of drinking – a pint of Vietnam's most popular brew, Bia Hoi, costs as little as 50p. Hanoi, the former headquarters of French Indochina and then the administrative centre of communist North Vietnam, was declared the country's official captial in 1976 after reunification of this deeply divided nation began. It retains much of it's French flavour; you'll find some great patisseries producing croissants that rival Paris's finest right next door to an authentic pho noodle soup shack. Hanoi's Old Quarter, around Hoan Kiem Lake, is the best place to soak up some of the city's post-colonial charm – it's also a rare oasis of calm in this otherwise chaotic city, where locals go every morning at sunrise to practice tai chi. Experience Vietnamese rural life and see for yourself the lush, green rice terraces in and around the former French mountain resort of Da Lat in the central highlands. The city is somewhat overrun with tourists (it's the main departure point for a lot of 'Easy Rider' motorcycle tours) but the flower farms, local tofu factories, cashew nut plantations, and of course the iconic rice terraces are worth stopping by to take a look, before speeding on along the coast southwards to Ho Chi Minh City.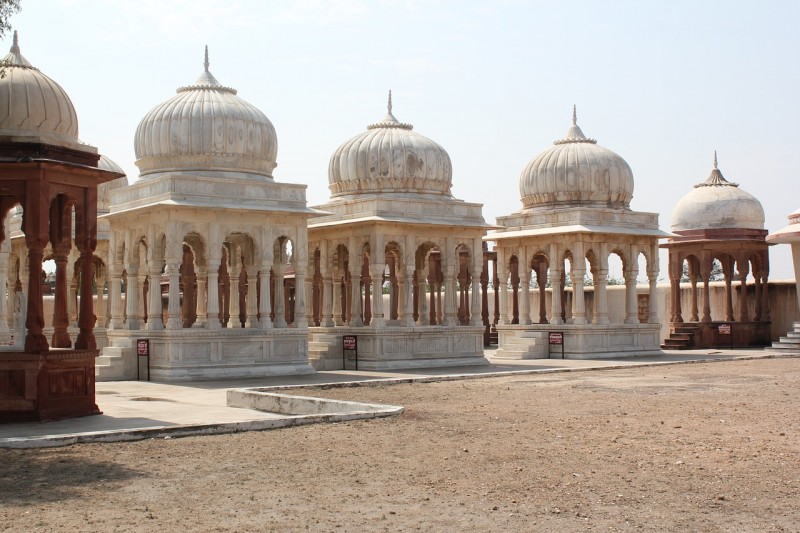 3. India

A spending spree in Mumbai's designer shops and a stay in an international hotel in Delhi is going to cost you as much as it would in Dubai, but away from these enclaves the cost of living is ridiculously low. Even if you travel first class on the trains (the Rajdhani or the Shatabdi Express are the most comfortable to travel on, being fully air-conditioned with meals included in the ticket price) and take taxis everywhere, you'll be hard pressed to spend a lot of money here and it's possible to live like a raj on just £15 (about 1,500 rupees) a day. India is the seventh largest country in the world, so unless you're planning an incredible six month sojourn, it pays to plan which of the country's 29 states you want to visit. Head to western India to Rajasthan for an assault of the senses in the state capital, the Pink City, Jaipur, or kick back on the white sands of Kerala in southern India. You can't fly all that way without seeing possibly the most famous tomb in the world, the Taj Mahal, in Agra, northern India – just don't go on a Friday, it's closed. And don't worry about Delhi belly, you'll find some of India's best street food here in the capital, particularly in the narrow streets and bustling boulevards around Connaught Place in the centre of town. Pick your stall wisely – make sure they look clean and if they're busy it usually means the food is fresh, but it's still a good idea to pack the Immodium, just in case.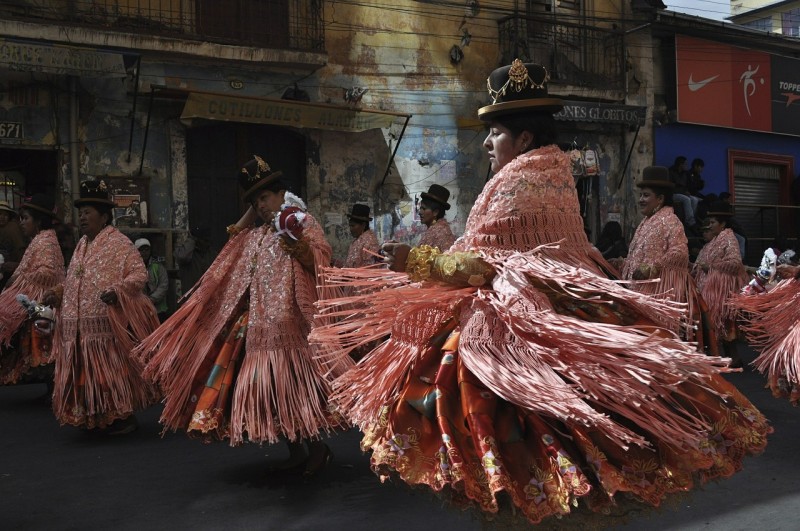 4. Bolivia

Known as the Tibet of the Americas, Bolivia is a relatively remote bolthole, being one of only two landlocked countries in South America (the other is Paraguay). Wander along Calle Jaén, in Bolivia's administrative capital, La Paz, for a slice of South American life under Spanish colonial control – the street is home to some of the city's best preserved colonial buildings, white washed façades and ornate black grilled balconettes. It's also where you'll find a cluster of museums, including the former home of Pedro Domingo Murillo who lead forces during the La Paz Revolution of 1809. See them all for the grand total of 30p and pick up your bumper bargain ticket from the Museo Costumbrista, which houses a ceramic depicting the hanging of the aforementioned revolutionary. As if that weren't enough (there's more to life than museums?!) Bolivia perhaps boasts the best value food and drink in all of South America. For example, a bottle of Paceña beer costs less than £1 and a bowl of chairo (potato soup) about the same. Pack plenty of layers for when the sun goes down; although Bolivia generally endures hot and humid tropical summers, La Paz is surrounded by the altipano mountains and so stays cool all year round. Looking to turn up the heat? Head to Oruro, a city in the heart of the altiplano famous for its Carnival, held each year in February or March to honour the Virgin of Candelaria. Three hours by bus from La Paz and you could be taking part in this UNESCO protected presentation of indigenous and religious Bolivian culture, with more than 48 folk dance performances and a traditional parade.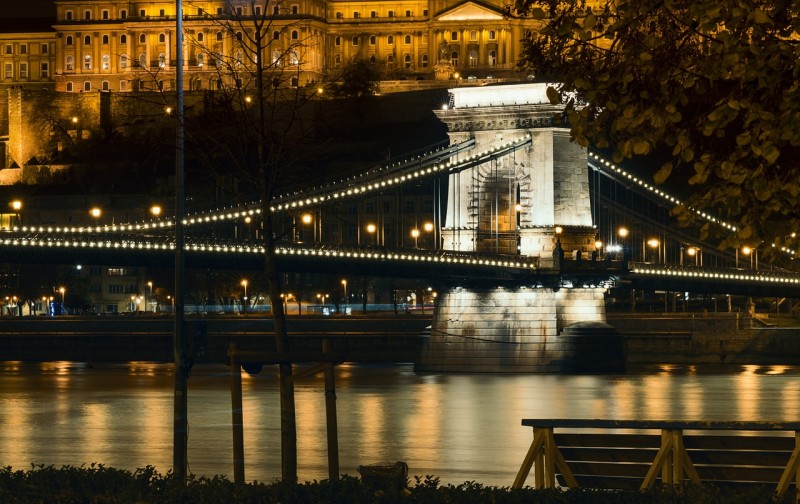 5. Hungary

Budapest, the historic Hungarian capital on the Danube, is a definite must-see on anyone's European tour. Whilst it's not quite as cheap as before the budget airlines got there, prices here will leave plenty of cash in your pocket. Indulge in luscious cakes, get refreshed on strong liquor and sweat it out in the famous thermal spas. Stop for a sweet treat at Gerbeaud's for gourmet pastries too pretty to eat (almost), or visit a traditional kávéház (coffee house) for a calorific (who's counting?!) slice of kürtőskalács or chocolate chimney cake. With meals for £2, train tickets for £1 and rooms for £10, Budapest is a beautiful bargain. But if you're after a quiet countryside retreat, then check out Lake Balaton in Transdanubia, western Hungary. The biggest lake in central Europe, it's a popular summer retreat for families looking to escape the big smoke during the summer heat – it's an easy one and a half hour train ride from Budapest and the biggest resorts are found in the cities of Siófok and Balatonfüred. Take a hike in the northern hills, swim in the lake, or sail out on the cool waters, before putting the kids to bed and enjoying some locally produced wines from the vineyards dotted across nearby Badacsony Hill.
Skyscanner's list continues, visit the link below to discover 5 more of the world's cheapest destinations.
Read full article:
10 of the World's Cheapest Countries to go to on Holiday
Reposted from: Skyscanner
Picture credits:
Pixabay, Pixabay, Pixabay, Pixabay, Pixabay

More from Zafigo:
Stop asking people how they afford to travel
Tips to consider when booking flights
Get all the latest travel updates from Zafigo. Follow us on Facebook, Twitter, and Instagram.