Finding a good place to settle down and take out your laptop to start working can be a daunting task in a different country. You'll need to find somewhere that's easy to access (near public transportation stops), has stable Wi-Fi, safe, and probably not too noisy as well.
If you're in Tokyo and looking for a good place for work, Yasmine Awwad of www.peekingduck.co has some good suggestions:
La Kagu
La Kagu was our go-to spot when we stayed in Iidabashi. The big communal tables were never too busy and there was always a mix of people working and catching up with friends. It's bright and airy, the food is great (you'll want to try the brownie, trust me) and there are nice touches like the illustrated menu.
Official site: www.lakagu.com
Facebook:ラカグ la kagu
Address: 67, Shinjuku-ku, Tokyo, Japan 162-0805
Opening hours: 11AM – 8PM, daily
Coordinates: 35.7041382,139.7349122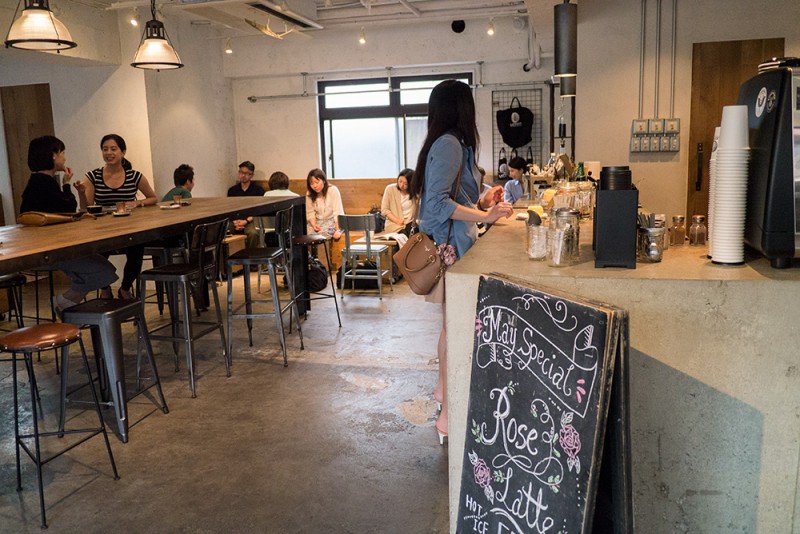 Lattest
Lattest is a trendy coffee shop set slightly back form the main street in Omotesandō, a nice area for a stroll that's filled with cute restaurants and boutiques. There's plenty of seating and it's a quiet place that's good if you don't want to be disturbed.
Official site: lattest.jp
Facebook:Lattest-Omotesando Espresso Bar
Address: 3-5-2 1F, Shibuya, Tokyo 150-0001
Opening hours: 10AM – 7PM (Mon – Fri), NOON – 7PM (Sat & Sun)
Coordinates: 35.6689128,139.7123913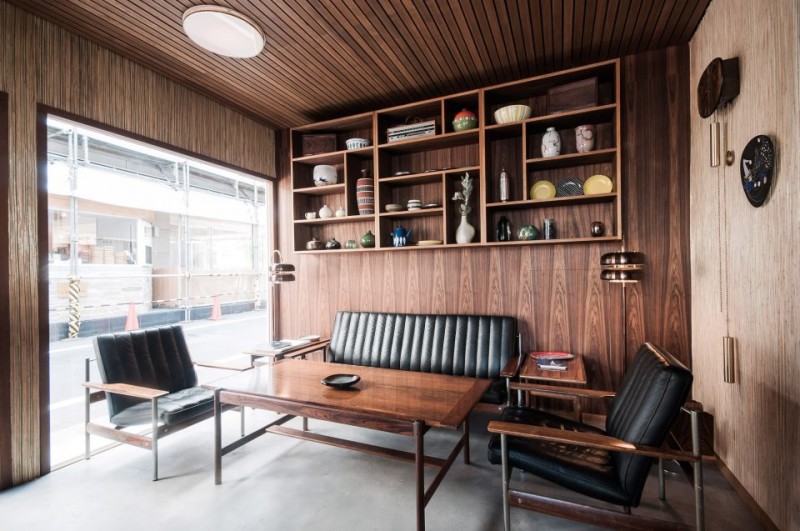 Fuglen
This cute coffee shop is on a quiet side street in Shibuya. It was kind of busy when we were there, but that was during Golden Week (when everyone in Japan gets the week off) and everywhere was busy. Fuglen has outside tables and a good selection of cakes and coffees.
Official site: www.fuglen.com
Facebook:Fuglen Tokyo
Address:1-16-11 Tomigaya, Shibuya, Tokyo 151-0063
Opening hours: 8AM – 10PM (Mon & Tue), 8AM – 1AM (Wed & Thu), 8AM – 2AM (Fri), 9AM – 2AM (Sat), 9AM – Midnight (Sun)
Coordinates: 35.6666375,139.6924404
To see what other cafés in Tokyo made Yasmine's list, go here.
Read full article:
The Best Cafés to Work in Tokyo
Reposted from: Peeking Duck
Picture credits: Peeking Duck, Fuglen

More from Zafigo:
Tips to save money while travelling in Japan
7 tips to make travelling in a country when language is a problem easier
Get all the latest travel updates from Zafigo. Follow us on Facebook, Twitter, and Instagram.
Stay up-to-date by subscribing to our weekly newsletter.