YOLO – You only live once – has become the mantra for young millennials choosing to travel instead of work, buy plane tickets instead of property, and jump off cliffs instead of jumping into a relationship. But you are sorely wrong if you think YOLO-ing is limited to people with youth and energy. As they say, age is just a number.
Don't believe us? Meet these travelling grandmothers who prove that it's never too late for an adventure.
90-year-old solo travelling babushka 
Elena Mikhailovn or more commonly known as "Grandma Lena" has survived World War II, lived through a miserable marriage, and worked tirelessly all her life. It was only in her winter years that she decided it was time for an adventure. The Russian babushka is now gallivanting the world on her own using her pension, money saved from selling flowers, and some help from family members. Celebrating her 90th birthday this year, Grandma Lena has visited Poland, Vietnam, Germany, Czech Republic, and Thailand to name a few. On her Instagram page, she shares photos of her riding camels and motorbikes as any young'un would.
Grandma Lena says she prefers to see the world than sit at home despite having to manage some serious health problems. "I just feel I've just started to live…I lost both my parents when I was three then the WWII started when I was at 14…I spent my young years working then had a miserable marriage, left (my) husband and kept working ever since. It was like I saw nothing and suddenly the whole world has opened up for me."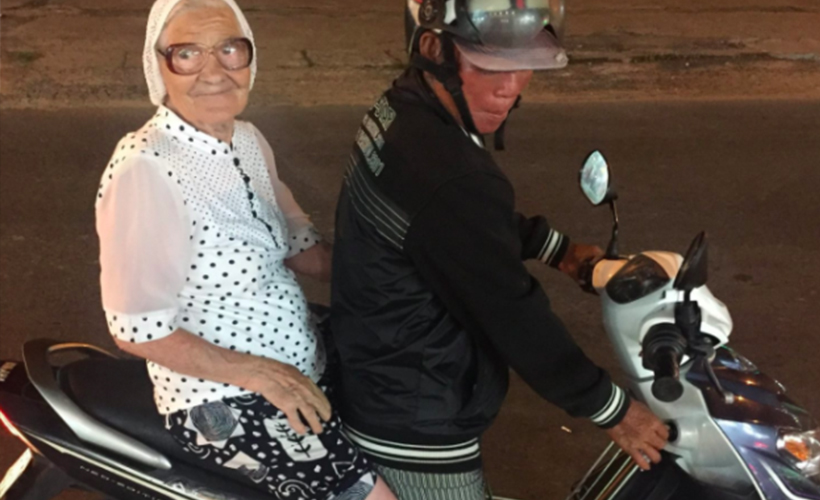 "Travelling means a new life, people, meetings. It's pleasure to see how all greet and learn. The biggest thing I have learned about life is there are a lot of great people in all countries! Nothing to be afraid of, because you can only die once and you'll die one day anyway," Grandma Lena.
90-year-old grandma who had cancer 
Not long after her husband of seven decades passed away, 90-year-old Norma was diagnosed with uterine cancer in August 2015. Doctors said she could undergo chemotherapy but Norma had something else in mind. "I'm 90 years old, I'm hitting the road!" she told her doctors. Instead of living in a hospital receiving cancer treatment, Norma summoned the courage to live in the face of death. She packed her bags and spent the time she had left on a road trip of a lifetime.
With her retired son Tim, daughter-in-law Ramie, and poodle Ringo, Norma set up home in a campervan and went to see what the rest of America has to offer. For the first time in her life, the once timid woman tried strange foods, ziplined through a stranger's yard, and lived her dream of flying in a hot air balloon. The road trip lasted a year, stopping at 32 states and inspiring many people along the way.
Norma passed away on 30 September 2016, but her spirit and adventures are chronicled in the book 'Driving Miss Norma' written by her son and daughter-in-law.
"I'm 90 years old, I'm hitting the road!" Norma. 
84-year-old skydiving granny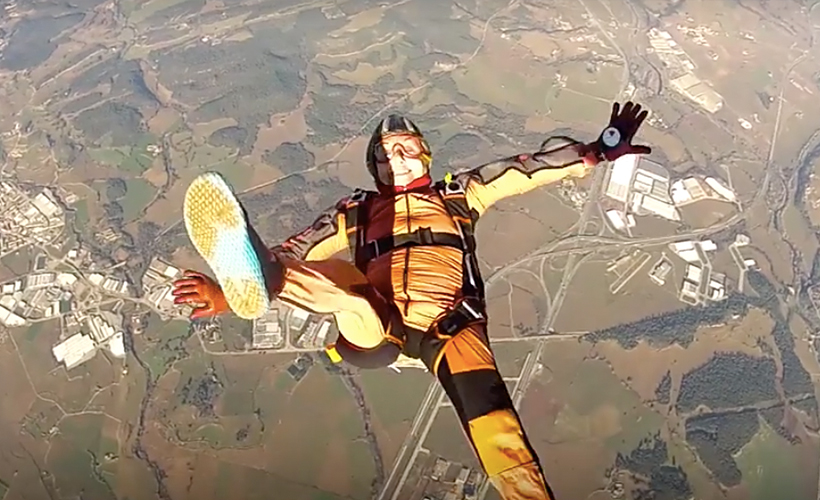 Last year, Montse Mechó clocked in her 930th sole parachute jump. She was 83 years old. Now turning 84, the Spaniard is looking forward to her next 930 jumps. Her signature move while freefalling is a graceful mid-air one leg lift. Once, she even jumped out of a hot air balloon. 
Mechó didn't start skydiving when she was young, in fact, her first skydive was at 49 years old after her son persuaded her to give the extreme sport a try. Her first leap out of a plane was a solo skydive during the 1980s, at a time when tandem skydives (where beginners are strapped to an instructor) had yet to be invented. Since then, she has travelled around the world, including USA, Turkey, and Finland, to compete in parachuting competitions. Skydiving is important to Mechó not only because it gives her a sense of freedom, but also because it keeps her connected to her son who has passed away. "When I am up there, I am very close to him," she told AJ+ in an interview.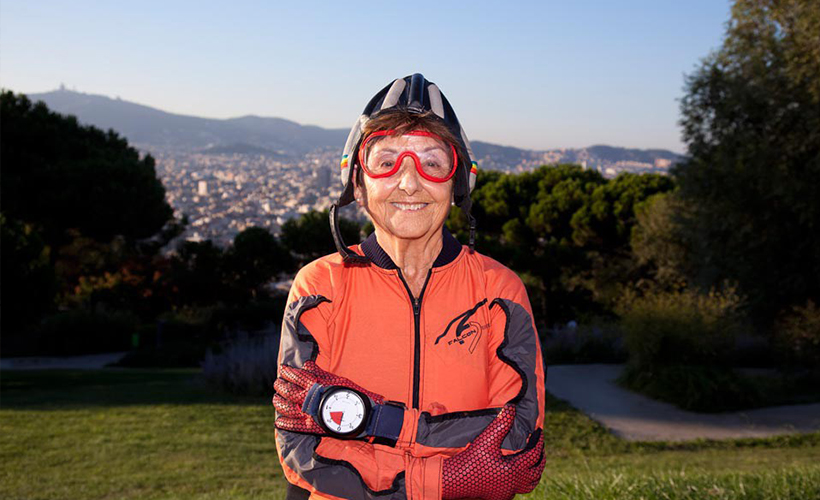 "You should never give up sports and, if you've never done any, you're still in time even if you're middle-aged or elderly – just do what you can to enjoy the sea, countryside, mountains and fresh air, because after all, they're yours and everyone else's, and they don't cost a thing," Montse Mechó. 
85-year-old mountain-climbing great-grandma 
At 85 years old, Anne Lorimore is the oldest woman to summit Africa's highest peak, Mount Kilimanjaro. While the Guinness World Book of Records has yet to certify her, Lorimore's mountain guide has no doubt that she is the oldest woman to have reached the peak.
Lorimore was accompanied by her niece and nephews, making it a different kind of family trip. Blending in with the youths around her, Lorimore successfully reached the summit of the tallest stand-alone mountain in the world unassisted and was strong to her last step. However, it was not an easy hike. The American contracted a cold on the fourth day of her climb, yet she soldiered on not only making history but also raising funds for Challenge Youth Fund, a charity she founded that helps underprivileged children.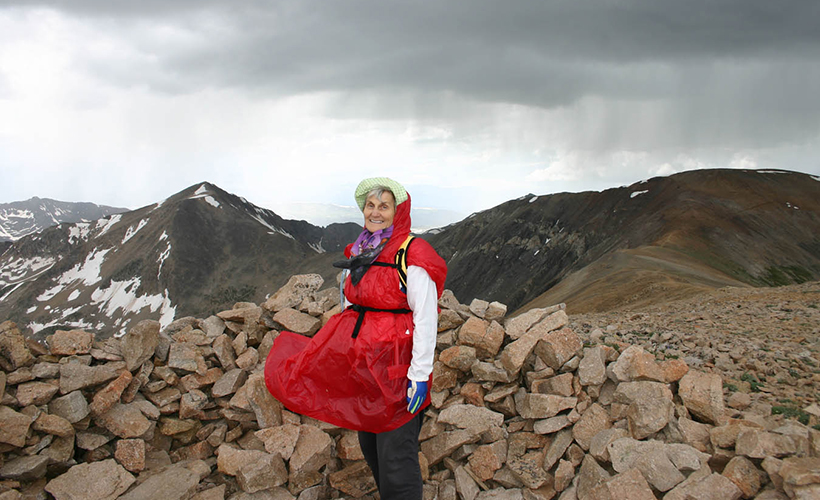 "I've wanted to do it for a long time…My niece and nephew were doing it, and I said, 'Please, I want to go,' and they said yes. So I put it down on my bucket list that by 2015, I was climbing Kilimanjaro," Anne Lorimore. 
Remember these four gutsy grannies whenever you feel you're "too old" for an adventure. These four inspirational ladies are a testament that you are as young as you feel. They did not let their health complications impede them from chasing their dreams and instead found ways to manage their health as they go along.
Now take a leaf from the books of the elders, put on that gusto you had as a young whippersnapper, and go tackle that adventure you never thought was possible.
Story via Theycallmegypsyqueenblog, Boredpanda, ThinkSpain, AZfamily
 8263, 12009, 6987
Get all the latest travel stories from Zafigo. Follow us on