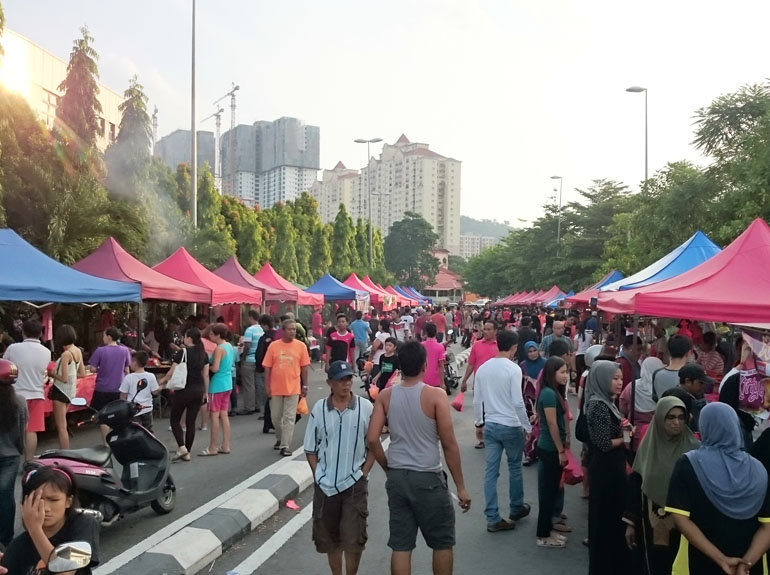 Every year during Ramadan, you can expect no shortage of exciting street food bazaars in Kuala Lumpur with a plethora of yummy delicacies available at various locations all over the city. Whether you're fasting or not, these Ramadan bazaars are frequented by many Malaysians and tourists.
If you've yet to make your way down to any of the bazaars and unsure of where to head to, here are Hungry Go Where Malaysia's selection of the best 10 Ramadan bazaars in KL to check out this holy month:
10. Kampung Sungai Penchala

Take the Sungai Penchala exit off Penchala Link from 4pm onwards and you'll be in Ramadan bazaar territory right away. You'll be greeted by streams of cars and motorcycles parked along the curb, and plenty more looking for parking spaces in the vicinity of our favourite nasi campur hideout – Sambal Hijau. There are at least 30 stalls here plying their trade, catering to large crowds in search of delicious food to bring home in time to break fast.

Shahmie occupies one of the larger canopies offering juicy cuts of lamb (lamb set at RM13) and nasi briyani (from RM8), but make sure you are there early or the lamb carcass is all that will be left. If however, you are out of luck, head over to Murtabak Beratur at the entrance of the open lot where there's a perpetual queue lining up for thick slabs of chicken and beef murtabaks (RM3.50).

A peculiar sign that caught our attention said "ice-cream ketam", but that turned out to be just crab balls, rather than crab-infused ice-cream.

Location: Jalan Datuk Sulaiman, Kampung Sungai Penchala, 60000,Kuala Lumpur. (Daily: 15:30 – 20:00)

9. Taman Suntex

Find yourself stranded in Cheras? Then make Taman Suntex in Batu 9 Cheras your foodie destination.

The usually sleepy stretch of Jalan Kijang comes alive every evening with throngs of fasting folks in search of piping hot, mouth-watering food to be consumed come Iftar. Naturally where there's good food to be found, you can be sure it'll attract Malaysians from all walks of life.

Char kway teow is a popular item here, and this much is evident judging by the long queues crowding around over-sized hot woks waiting for their orders. A number of different char kway teow sellers offer their noodles in both dry and wet (char kway teow basah) varieties, leaving you spoilt for choice.

No Ramadan bazaar is ever complete without satay, and Taman Suntex's juicy, well-marinated meat skewers (from 70 sen per stick) will do well to satisfy your buka puasa hunger.

Location: Jalan Kijang, Taman Suntex, Cheras, 43200, Kuala Lumpur. (Daily: 16:00 – 20:00)

8. Susur Wisma Suhati Segambut

Many KLites are unaware that Segambut is in very close vicinity to the likes of Publika. So if you find yourself in the hip shopping centre cum art space in the evening, a short drive will take you to Segambut, and more pertinently, its Ramadan bazaar.

As with all bazaars, be prepared to be greeted by a very lively and boisterous atmosphere with plenty of smoke owing to various grilling practices taking place and loud calls hollering you to patronise their foods and beverages.

You must stop by Kitti's Roti John Mabelesss in spite of the long queue of patient customers waiting for their orders of beef, chicken, sardine, and tuna to be fulfilled. Needless to say, the roti John was marvelous.

How about penyet to buka puasa? Andi'z have got your cravings sorted with more than the usual ayam penyet (smashed chicken, RM6) with catfish (RM5) and quail (RM7) proving popular choices to the masses.

Location: Jalan 1/38, Taman Sri Sinar, 51200, Kuala Lumpur.

7. Stadium Shah Alam

Head west to Shah Alam if getting stuck in the notorious downtown KL peak hour traffic is not how you'd like to buka puasa. One of the largest Ramadan bazaars this side of town, expect dozens of stalls to be fully set up by 4 o'clock in the evening as they prepare for waves after waves of customers arriving in droves.

Being located in the stadium's car park means that conditions can get hot and sweaty, and this is exacerbated by all the smoking and grilling emanating from the various ayam percik traders (not that we're complaining). Each serving of ayam percik costs RM7 on average and certain traders will even include nasi putih (white rice) or nasi tomato (tomato rice) at an extra cost.

If the heat proves to be too overwhelming, chill out by packing home tubs of taufufah flavoured with either rose syrup or pandan for that familiar refreshing taste.

Location: Car park of Kompleks Sukan Shah Alam, Seksyen 13, Shah Alam, 40100, Selangor.

6. Pelangi Damansara

If you're in the Kota Damansara neighbourhood and looking for your favourite foods to buka puasa, look no further than Pelangi Damansara. MRT construction along Persiaran Surian may cause traffic to occasionally backlog from Ikea, but thankfully this short stretch of stalls located directly across from Houz Depot has more than enough tasty varieties to make the journey worthwhile.

Favourites at this Ramadan bazaar include the nasi campur stalls, myriad of kuih-muih stalls, and its roti John. These are staples that all good bazaars absolutely must have.

If you've ever taken a quick glance and found the abundance of colourful beverages too bizarre, we can safely say that soda lemon blue, tembikai susu (watermelon with milk), and sirap selasih (red syrup with basil seeds) in their respective blue, green, and red hues are worthy of a try – at least once in your lifetime!

The Seksyen 6 Kota Damansara bazaar down the road might be more popular, but you'll only be exposing yourself to more traffic inconvenience by heading deeper into this part of town along with hordes of food-seekers. For this reason alone, Pelangi Damansara would be a great alternative.

Location: Persiaran Surian, Pelangi Damansara, Petaling Jaya, 47800, Selangor.

<cont.>
See what other popular Ramadan bazaars in KL made it to Hungry Go Where's list, read the rest of the article (with mouth-watering pictures too!) below.
Tip: Make your way to these bazaars between 4.00pm – 5.00pm to avoid disappointment!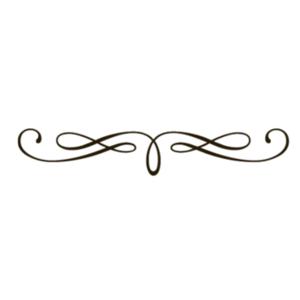 Read the full article:
10 Ramadhan Bazaars in KL You Must Check Out
Reposted from: Hungry Go Where? Malaysia
Picture credit: Hungry Go Where
More from Zafigo:
Ramadan in Malaysia: What you need to know
Malaysia's Eid celebrations: Like nowhere else
Get all the latest travel updates from Zafigo. Follow us on Facebook, Twitter, and Instagram.