Beijing – Wanda Hotels & Resorts is delighted to offer travellers a one-stop luxury holiday experience at its trio of custom-built resorts in China: Wanda Changbai Mountain International Resort Complex, Wanda Xishuangbanna International Resort Complex and Wuhan Central Cultural Area.
A Once-in-a-Lifetime Destination – Mysterious Xishuangbanna
Xishuangbanna has long been celebrated as a tropical oasis, and was named one of the "world's 52 must-visit places" by the New York Times, the only destination in mainland China to make it on to the list. Opened in September 2015, Wanda Xishuangbanna International Resort Complex is located northwest of Jinghong City, Xishuangbanna Dai Autonomous Prefecture. Nature lovers can explore the nearby Primitive Forest, Wild Elephant Valley, Peacock Garden, Manting Park, Jinuo Village and other local attractions such as the Lancang River – all easily reachable from the resort.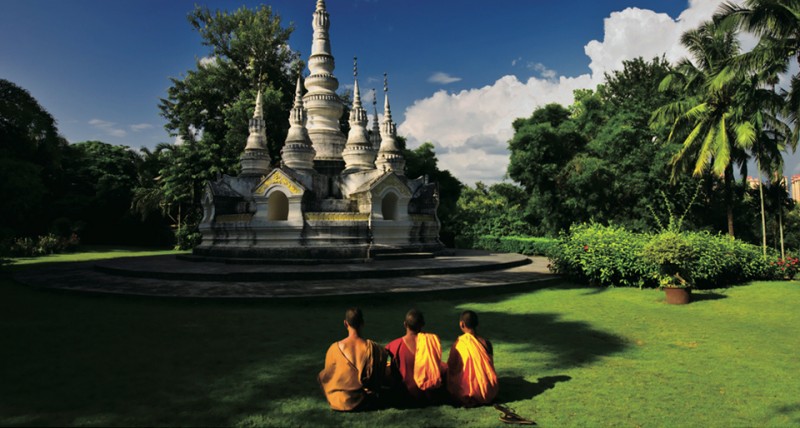 Inspired by the unique local cultural landscape, the resort complex has created an outstanding vacation experience enhanced by a rich offering of resort activities and facilities. The area has a theme park, a rainforest sports adventure park, a business center, the Dai Show theatre, hospitals and a variety of luxury hotels.
The customised luxury vacation packages offered by Wanda Hotels & Resorts include a wealth of superior rooms to choose from, including the Garden Pool Villa, as well as airport transfer service, bicycles for rent and other extras. In addition, guests can take advantage of complimentary access to Wanda Theme Park, the Dai Show theatre and Wild Elephant Valley.
Meanwhile, younger guests can enjoy children's cooking classes, while newlyweds can savour a romantic break with Wanda's exclusive honeymoon package.
An All-Weather Mountain Paradise – Changbai Mountain
Located in Fusong, Jilin Province, Wanda Changbai Mountain International Resort Complex boasts a world-class skiing area together with a resort town boasting a high-end hotel group, spa, golf courses and all the other trappings of a first-rate international resort.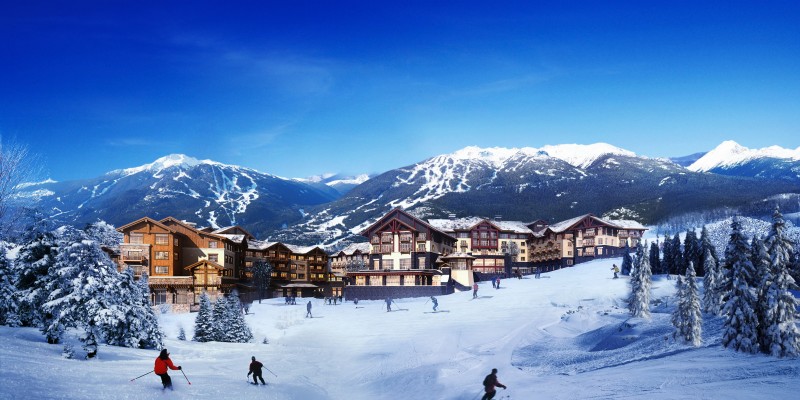 Wanda Group has joined hands with Hyatt Hotels and Resorts, Starwood Hotels and Resorts, InterContinental Hotels Group and the Accor hotel group to establish eight international luxury hotels in the resort, making Changbai Mountain a ski resort with the most luxurious hotel offerings in the world.
A resort for all seasons, visitors can enjoy hiking in spring, a round of golf in summer, the forest scenery in autumn and cosy hot springs in winter. The area is blessed with a rich array of natural resources including Heavenly Lake, the Jinjiang Grand Canyon, the Songhua River and the Lushuihe international hunting grounds.
Wanda Hotels & Resorts presents ski-lovers with a rich array of holiday packages, ranging from accommodation and dining to entertainment and wellness. In addition to extras including complementary airport transfers and hot drinks, Hyatt Regency Changbaishan and Park Hyatt Changbaishan offers guests an exclusive ski butler service, as well as customised ski souvenirs.
A World-Class Cultural Tourism Experience – Wuhan
Located in the heart of Wuhan in the city's Central Cultural Zone, this world-class cultural tourism project is the work of Wanda Group, with attractions including Han Street, Wanda Plaza, Han Show Theatre, the Wanda Movie Theme Park and a variety of high-end hotels, offices and luxury residential projects.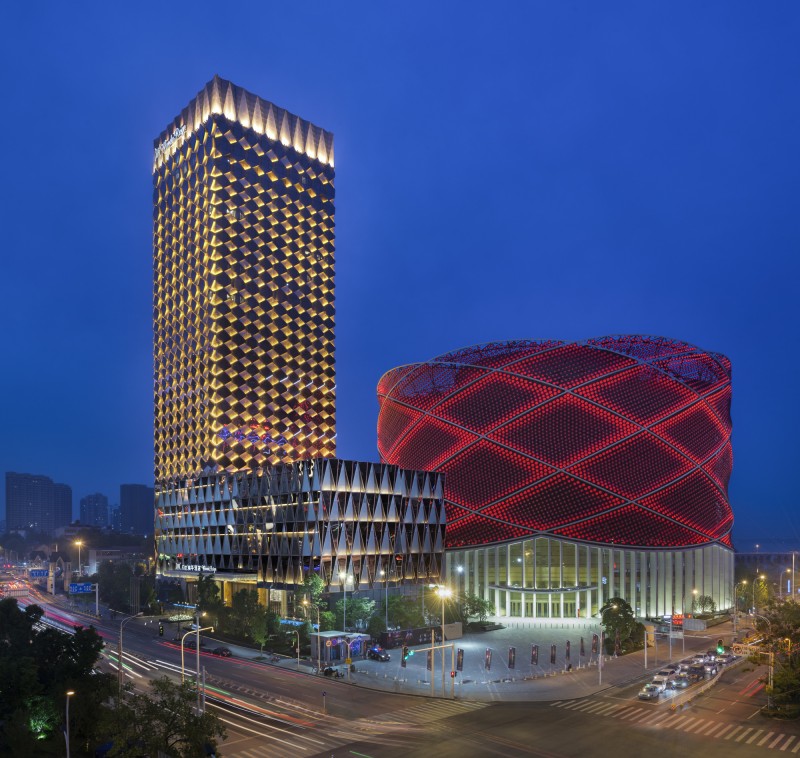 The area is a hot spot for luxury hotels, including Wanda Realm Wuhan, The Westin Wuhan Wuchang, and the first of Wanda's ultra-luxe Reign brand of hotels, Wanda Reign Wuhan. A new luxury landmark for the city, Wanda Reign Wuhan presents a series of innovative brand cornerstones, including "Imperial Welcome", "Reign Butler" and other signature services designed to demonstrate the wealth and history of authentic Chinese service and hospitality. The hotel restaurants feature Michelin-level chefs creating both local and international delicacies, and the hotel's central location means easy access to cultural attractions including East Lake, Yellow Crane Tower, the Ancient Lute Pavilion, Guiyuan Temple and the Hubei Provincial Museum; while beyond in the surrounding provinces and regions are The Yangtze Three Gorges, Wudang Mountain, The Ancient Town of Jingzhou and the Tengwang Pavilion, rich with Chu history.
Guests who stay in the Wuhan Central Cultural Area can benefit from complementary access to the world-class "Han Show" stage performance, Wanda Movie Theme Park and Wuhan Garden Expo, as well as a range of luxury dining and wellness packages.
Wanda Hotels & Resorts has carefully tailored these packages for the winter season, offering three distinct and exciting destinations: lush rainforest, snowcapped mountains and a centrally-located cultural city.
The senior management of Wanda Hotels & Resorts has said: "We are committed to providing both domestic and overseas guests with extraordinary experiences and the best in Chinese hospitality. These exciting travel packages to our unique resort destinations are delivered with Wanda's signature spirit of 'consistent hospitality from the heart'."
For more information, please visit: https://pages.ctrip.com/destinationad/201510/wd/weba.html#ctm_ref=ad_5936_66581