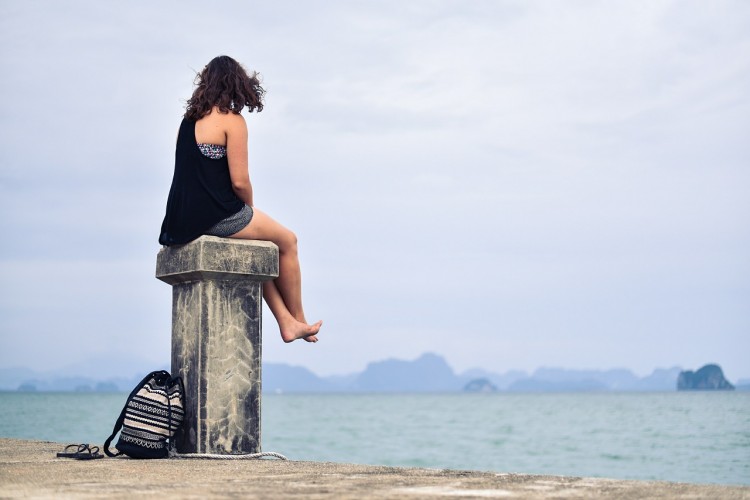 It was International Women's Day on Sunday which is all about empowering women and getting society to realise the need for that. That empowerment has also enabled more women to travel solo.
TripAdvisor did a Women's Travel Survey recently of 9,181 female respondents globally and 431 female respondents in South-East Asia.* The findings reveal that solo travel is on the rise with 48% of women in South-East Asia who say that they have travelled alone before, compared to 36% in 2014.
Of those who said they travel alone, 79% of women in South-East Asia say they are planning to travel alone this year, higher than the global average of 74%. In fact, almost half of the women in South-East Asia surveyed (47%) are planning two to four solo trips this year.
The majority of the women in South-East Asia say that they travel alone because it gives them the freedom of doing whatever they want (60%), they like the independence and challenge of travelling on their own (45%) and their family or friends do not have the time or resource to travel with them (32%). Travelling alone has helped them to be more independent and self-reliant (62%), to be more confident (39%) and to learn something about others or other cultures (38%).
When asked about the precautions Southeast Asian women take when travelling alone, safety is the best policy. Majority of women avoid going out late at night (71%), avoid quiet streets (55%) and avoid behaving like a tourist (42%). They also want to feel safe with their choice of accommodation (65%) with independent or boutique hotels the most popular choice when travelling on their own (62%).
Seventy-seven per cent of women in Southeast Asia are planning to travel alone within Asia, followed by Europe (41%) and North America (14%).
As for other regions the percentage of women who have travelled or are planning to travel alone this year are Germany and France – 91%; Australia and Britain – 81%; Russia – 65%; United States – 63%; and globally – 74%.
According to TripAdvisor reviews by solo female travellers globally, the top Asian and long-haul destinations are – Bangkok, Singapore, Siem Reap, Bali, Hong Kong and London, Paris, New York, Rome, Barcelona respectively.
In addition to solo travel, women's getaways are popular amongst South-East Asian women with 66% saying they have been on such trips because "they want to re-connect with their friends" (68%) and "they enjoy visiting and doing the same things on holiday" (64%). Taking a break from family life is the third most cited reason for women's getaways (29%). Women in South-East Asia are also seeking luxurious holidays with close to half (47%) of the respondents admit that they indulge themselves by staying in private villas (50%), going to an international or exotic location (49%), or going for customised tours and experiences with their female counterparts (44%).
When it comes to researching the hotels they book for their holidays, South-East Asian women are a savvy bunch with the most popular method being reading online hotel reviews (94%), followed by comparing hotel prices from travel websites (62%) and researching hotel websites (47%).
Good user reviews (86%) are the biggest influence on their choice of hotels, followed by best value (68%) and convenience (60%).
* The survey was conducted in February 2015 with 9,181 female respondents globally in Australia, United States, Britain, France, Italy, Germany, Spain, Russia and South-East Asia (Singapore, Malaysia, Indonesia and Thailand).