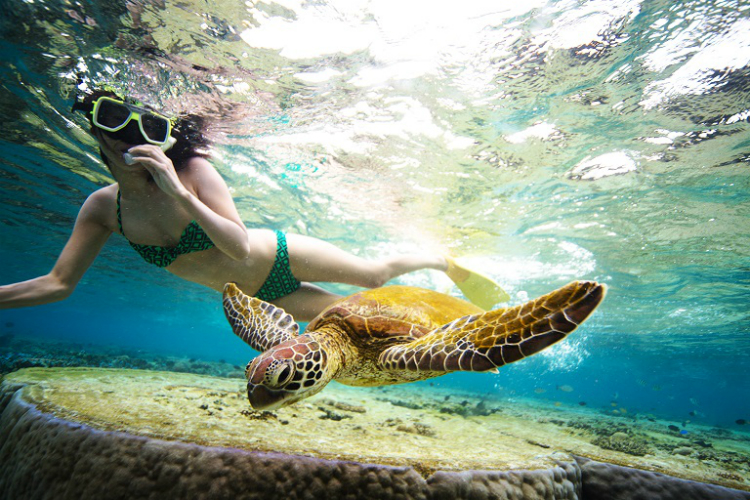 Queensland – If the Great Barrier Reef is something you've always had on your bucket list – or you just love the place so much you can't get enough of it – you're going to be more stoked than David Attenborough diving it for the first time when you read this.
Tourism and Events Queensland (TEQ) has created a chunky 42-page FREE ebook called 101 ways to do the Great Barrier Reef, and if you want to get your hands on it, all you need to do is sign up to the new weekly blog updates on Hello Sunshine, the official Tourism and Events Queensland blog.
In their ultimate guide to the Great Barrier Reef, TEQ gives you the lowdown on the MANY different ways you can actually DO the reef. And it's not just about strapping on a mask and snorkel; the World Heritage-listed wonder can be experienced from all angles and heights!
Starting from the tip of Cape York, heading all the way down to the southern reaches off Bundaberg, the round-up caters to both Scuba Steves and serious landlubbers. From liveaboard dive expeditions and turtle rehabilitation centres, to blo-karting beach adventures and massages in the ocean… this ebook will give you some serious Great Barrier Reef wanderlust!
There's action packed three, five, seven and 10 day itineraries and tips on how to make the most of 48 hours on the Great Barrier Reef.
To find out more about TEQ's Great Barrier Reef Book, click here.
To sign up for weekly blog updates, click here.