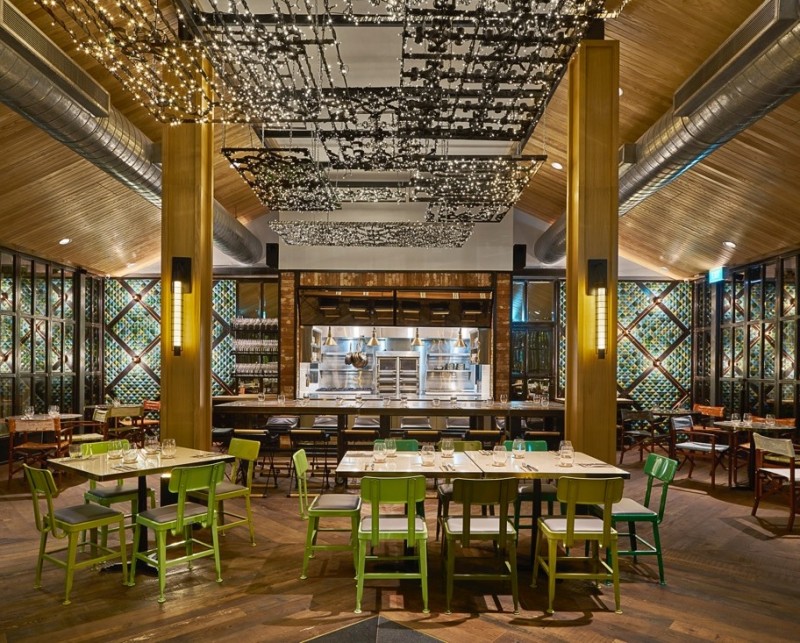 Singapore – Life is not black and white, and neither is design. Like the infinite shades of grey between black and white, boutique design agency greymatters believes that there are many solutions to any design challenge, and that ideas should never be recycled.
Founded in 2012 by designer Alan Barr, greymatters is headquartered in Singapore, with a design studio in San Francisco and soon-to-launch studio in Bangkok. The design agency specialises in all things hospitality, offering a holistic design service that encompasses both the software – visual identity, F&B concepts – to the hardware – interior, architecture and landscape – elements to create a truly bespoke, one-of-a-kind experience for each project.
In a short time span of three years, greymatters is fast-becoming a leader in Singapore and the Asian market. "We are on a mission to reinvent hospitality design, one visionary project at a time," says Barr. And reinventing hospitality design the agency does; greymatters was the name behind the successful rebranding of chef Ryan Clift's celebrated Tippling Club, and its private second floor R&D kitchen and dining space Bin 38. And further cementing its status as the authority on F&B experience are its latest two F&B establishments, Open Farm Community and Bar-A-Thym.
Located in a sprawling 35,000 square-feet of urban farmland from which the menu sources most of its fresh produce, Open Farm Community offers a farm-to-table dining experience never before seen in Singapore. The 60-seat restaurant reconnects and brings city dwellers closer to nature in a beautifully put together rustic interior filled with upcycled bespoke furniture where every corner is practically Instagram-worthy.
A play on baratin, a French word for 'sweet talk', Bar-A-Thym serves omakase French-Catalan menu in a relaxed setting where colleagues become friends and business turns into pleasure. The 1,400 square-feet restaurant does away with tablecloths, expensive menus, and the stuffy side ofFrench food in favour of patinaed metal, Catalan-mermaid graffiti and colourful three-dimensional graphic patterns.
Soon to launch will be the ever-popular farmer's market concept, PasarBella, that is opening a second outlet at Suntec City in November – designed to represent the streets of Lower East Side New York City, greymatters has taken on the task of designing the 7,000 squarefeet retail space as well as the concept designs for PasarBella's 15 F&B vendors.
greymatters debuted at the 54th rank on the 2014 global list of Hospitality Design Giants held by prestigious US-based Interior Design Magazine. The agency expects to climb the list on the 2015 survey, which is scheduled to be published at the end of this month.
AN IMPRESSIVE LINEUP IN 2016
greymatters is actively developing a variety of unique projects across the variegated landscape of Asia and will hit the ground running at top speed next year. The design agency will welcome the new year with the launch of its Bangkok office and the first of its own specialty dining venues in Bangkok called skin+bones.
With over 10 hotel & resort projects and 20 food & beverage projects in the pipeline, greymatters has its calendar stacked for 2016. Elbow Room cocktail bar will launch in Phnom Penh in January to kick off the year's events. Four F&B outlets established in collaboration with a joint venture partner will be launched in Kuala Lumpur early in 2016, followed by 60,000 square-feet of lifestyle-F&B and retail space in Gravity Green Shopping Village in Iskandar in April and Zenith lifestyle F&B Mall in Johor Bahru midyear while PasarBella iLights pop-up venue will once again launch at Marina Bay Sands in May.
The latter half of 2016 will see a lot of activity for greymatters. Its first completed full hotel project will be the Amari Hotel & Resort in Galle, Sri Lanka, followed by W Resort & Spa renovation in the Maldives, Ozo UM City Hotel in Iskandar, Malaysia, The Seminyak Hotel & Resort in Bali, a yet-to-be-named boutique hotel in Lumbini, Nepal, Wildflower Beach Club in Phuket, Thailand, a Robinson Club Resort in the Maldives, and its first hotel project in Seoul, Korea.
ABOUT FOUNDER AND MANAGING DIRECTOR ALAN BARR
Alan Barr has over 15 years of design experience that began in New York in 1998 as Managing Director of zeffdesign. Hailed in the Big Apple as one of the pioneers of the convergence of brand, architecture and interiors as a unified design discipline, Barr's portfolio features a wide range of typologies, from hotels and casinos, country clubs and spas, to premium residential projects, and interiors of super yachts and private helicopters.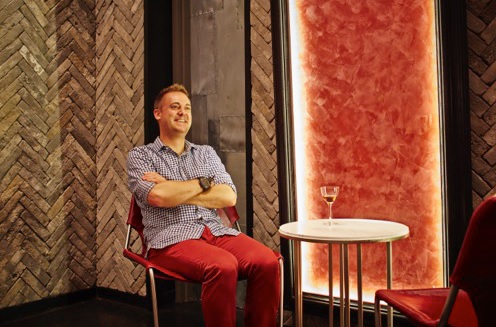 Barr's chapter in Asia started in 2010 when he relocated to Singapore to begin a love affair with Asia. Prior to founding greymatters, Barr spent his early days in Singapore as the Creative Director of BLINK Design Group and Managing Director, Asia for Sydney-based interior architecture firm CHADA.
Barr views his career as a journey from a traditional architect to a true global designer and that greymatter is the culmination of all he has been working towards. "Back then, there was practically no benchmark for integrated design consultants offering it all under one house," he says. "Today, the trend has come full circle and greymatters will again be out in front, bringing a collective, proprietary and unified approach to our clients in Asia."
For more information on greymatters, visit www.grey-matters.com, follow us on Twitter www.twitter.com/MakeMyGrey and like us on Facebook www.facebook.com/SuiteGreyMatters/.