New concept boutique hotel with a personal style and approach; designed for the independent modern day traveller
---
Kuala Lumpur – The Kuala Lumpur Journal (The KL Journal), is a new concept boutique hotel nestled in one of the few remaining historic neighbourhoods just off Bukit Bintang, the city's main shopping and entertainment district. Designed with a modern retro vibe with inspired local references, The KL Journal is purpose-built to cater for a new generation of independent travellers looking for an alternative to the standard fare of chain brands that crowd the city centre – one that delivers on all the essential modern day amenities but with a stamp of personal style and identity that sets it apart.
"We wanted to create a hotel that fills a gap in the local market for travellers who are not looking for a cookie cutter experience found in most international chain hotels. Who want to stay in a place with a little more character but at the same time don't want to compromise on the quality standards they are customised to,"said Kenny Tai, Director of Beremi Holdings, the niche property developer of The KL Journal.
"That's what we hope to deliver. Our aim has been to create a space with a distinct identity but without losing sight of the important essentials — a balance of individual style, good design, comfort, convenience and value. What we like to describe as affordable luxury, a category that has increasing appeal for millennial travellers today,"Tai explained.
In keeping with the hotel's DNA, The KL Journal's interiors highlight Malaysian Mid‐century modernist style of architecture with art deco influences, decorative wrought iron grilles typically seen in Southeast Asia, rigged lighting, metal and weathered wooden surfaces. Local culture is celebrated with classic KL iconography and memorabilia that are presented in an appealing eclectic mix.
The 112 rooms in the hotel are relatively spacious for a city hotel and are kept simple in a soft neutral palette. They all feature floor‐to‐ceiling windows, ergonomic mattresses, high thread‐count sheets, a power shower and great plugged‐in connectivity for all mobile devices, wireless Bluetooth connection to a high quality audio stereo system and 40 inch flat screen TVs with HDMI cables and USB charge ports. On offer are king and twin deluxe rooms plus eight designer corner suites. All rooms feature inspiring black and white portraits of KL street life and architecture; specially commissioned by The KL Journal.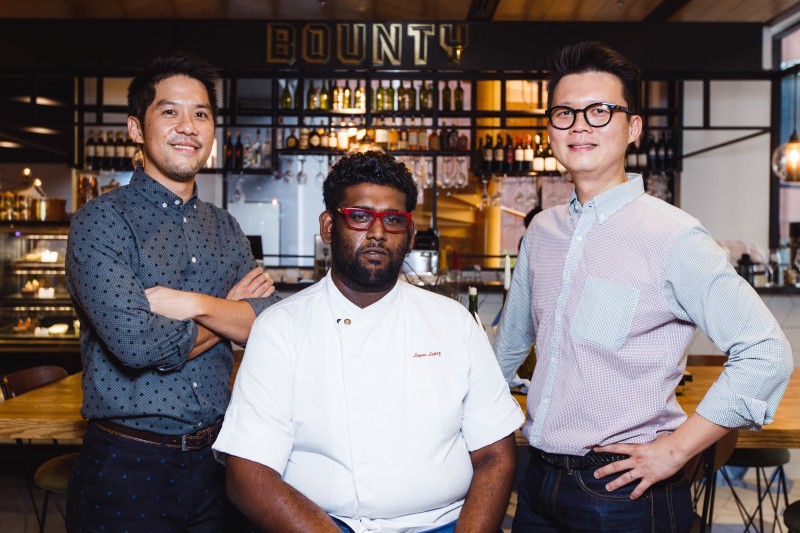 In an effort to help hotel guests discover KL in an authentic way, The KL Journal has also ocurated its own insider guide to the city with handpicked suggestions on how to experience the surrounding neighbourhood and KL city like a local. The intention is to encourage guests to create their own personal travelogue of special experiences in KL that they'll want to bookmark.
Other hotel highlights include Workers'Union on Level 1, a creative communal area designed for work and play with a flexible open plan layout. Here guests can set up their mobile work stations or opt for one of the breakout meeting rooms that feature quirky graphic wall art and installation pieces. Everything opens out onto a large green terrace with weather‐beaten tables and comfy lounge seating for relaxed after-­‐hours conversation and to unwind as the twilight hits thecity. A kitchen container also sits on the terrace of Workers'Union, and can accommodate functions in the future.
In line with keeping things simple, the hotel has one main dining restaurant, Bounty, a casual bistro with a daily breakfast offering which includes freshly baked breads and pastries churned out daily from its pastry studio and a classic menu of European staples for lunch and dinner.
Other amenities include a rooftop saltwater infinity pool with a great vista of the city particularly at twilight and a small gym for hotel guests.
For more information on The KL Journal, the best guaranteed room rates and offers, visit www.kljournalhotel.com or email [email protected].
Follow The KL Journal on social media at facebook.com/thekljournal or Instagram.com/thekljournal.