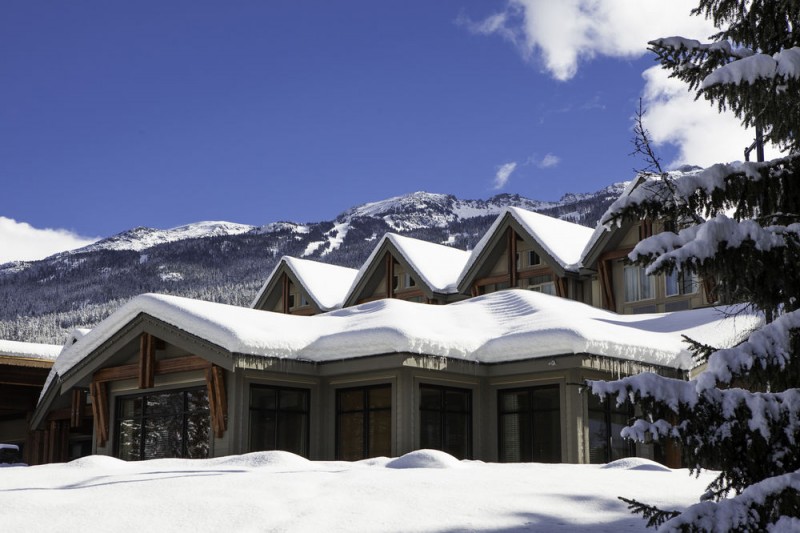 Kuala Lumpur – December is fast approaching and as 2015 draws to a close, it signals the start of the year-end holiday season. Sure, beach holidays are nice. But what's December without a little snow? Hotels.com has selected its top picks for winter getaways. Book your accommodation on Hotels.com and get a free night once you have accumulated 10 nights via Hotels.com Rewards.
One cannot simply plan a winter getaway without considering the famed alpine village of Whistler. Located just north of Vancouver, British Columbia, Whistler is popular among winter-sports enthusiasts. If you're new to skiing and snowboarding, there are several schools offering introductory classes like the Whistler Blackcomb Snow School. But for the ski-challenged among us, Whistler Village boasts a vibrant arts and culture and nightlife scene that is bound to keep you entertained. The Aava Whistler Hotel gets our pick for hotel of choice as its less than a kilometre away from both the city centre and the Whistler Blackcomb Ski Resort.
The saying 'an oldie but a goodie' certainly rings true for the charming city of Salzburg. Known as the birthplace of Mozart and as the backdrop of that famous musical, "The Sound of Music", Austria has long been a favourite among winter-sports lovers. For the most avid skier, the alps of Salzburg really do come alive with the sound of music as it provides the best skiing areas in the whole country. The ski resort of Obertauern not only offers 100 kilometres of slopes and fresh snow, it also boasts an incredible nightlife. Our pick of accommodation is the Kur-Sportpension Villa Anna, as its not too far away from the city centre and the après scene.
Hokkaido, the northernmost part of Japan's main islands, has long been a top pick for those seeking some serious winter fun. Famous for its light powder snow, spectacular backcountry and kilometres of ski trails, it's no wonder the resort of Niseko is Japan's most popular. But if winter-sports is not your cup of tea, Hokkaido also hosts a range of other activities that is sure to keep you and your family entertained. Visit sites like the famous Sappora Beer Museum. Or take a trip to Lake Toya and relax and unwind at the many hot springs in Toyako Onsen. As for where to stay, we recommend the APA Hotel & Resort Sappora as it's located close to the city centre.
So what are you waiting for? Start planning your winter getaway and book your accommodation through Hotels.com via its mobile application and earn loyalty points while on a holiday.
For more information, please visit www.hotels.com