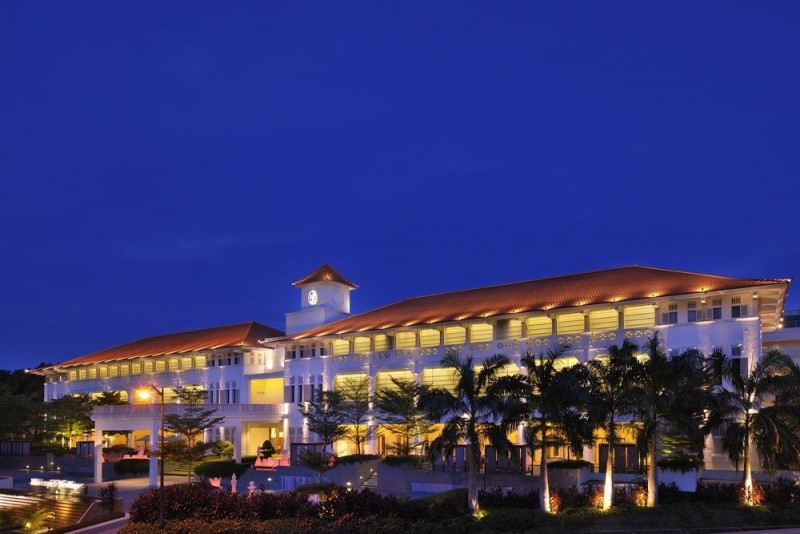 Get into the Halloween spirit with Hotels.com and its top 3 pick for a spine-chilling getaway
---
Kuala Lumpur – The end of October is fast approaching and what does it mean, you may ask? Why, it's Halloween! To get you in the Halloween mood, Hotels.com has selected its top 3 picks for a spine-tingling getaway. Book your accommodation on Hotels.com and get a free night when you have accumulated 10 nights via Hotels.com Rewards.
When talking about unforgettable Halloween experiences, credit must be given to the good people of Universal Studios Singapore. Their signature 'Halloween Horror Nights', which returns for a fifth installment, is guaranteed to scare even the most stoic.
This year's event centres around the Blood Moon prophecy and brings in elements from Asian legends and folklore. With four haunted houses and three scare zones, Halloween Horror Nights is sure to bring plenty of thrills. The Mövenpick Heritage Hotel Sentosa is our hotel of choice thanks to its easy accessibility to Universal Studios.
Speaking of thrills, nobody does insane haunted attractions better than the Japanese. Nestled near the base of Mount Fuji, Fuji-Q Highland may be better known for its stomach-churning rollercoasters, but its haunted house deserves a special mention. Regarded as the scariest haunted house attraction in the whole of Asia, the Labyrinth of Fear is most certainly not for the faint hearted.
Originally just 500 meters in length when it first opened back in 1999, the Labyrinth of Fear now stands at 900 meters in length, covering two-stories of pure and unadulterated terror. The Highland Resort Hotel & Spa gets our pick because it not only boasts spectacular views of Mount Fuji, it's just 500 meters from the park.
If theme parks are not your cup of tea but you still want to get into the Halloween spirit, a haunted tour might do just the trick. Known for its bright lights and glittering skyscrappers, the South Korean capital takes on a much sinister turn with the 'Dark Side of Seoul' walking tour. The tour takes visitors through the city's dark alleyways, backstreets and forgotten sites to uncover Seoul's dark and brutal past. We recommend the SLA Seoul Loft Apartments as it's close to the city centre.
So, what are you waiting for? Get into the Halloween spirit and book your accommodation through Hotels.com via its mobile application and earn loyalty points while on a holiday.
For more information on great hotel deals, please visit www.hotels.com.