Tips & Tech
Penang, Malaysia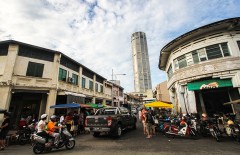 It started as a typical trip to Penang but soon became a lesson in local scams.
In its sixth year, the festival's shows take place in various locations across George Town. What better way to explore the city?
As Uber has just only started up in Penang, there aren't a lot of drivers as yet. Most of them tend to congregate around Georgetown, though I had the luck to en...