ZafigoX 2018 is an event for women to learn, discover, be inspired and meet other bold, adventurous, and extraordinary women. Featuring talks, workshops, and panel discussions by some awe-inspiring women from all around the world, learn how you too can begin your independent travels in safer, easier, and more informed ways. There will also be a marketplace for products and services by women entrepreneurs and artisans.
PLEASE NOTE:


General Admission tickets (3-Day All-Access Passes) are
exclusive to female audiences only.
Tickets to selected sessions and workshops are open
to the public and can be purchased separately.
Watch the highlights from the first ZafigoX that was held last year in Georgetown, Penang
EARLY BIRD
3-DAY ALL-ACCESS PASS
ON SALE 22 OCT

STANDARD
3-DAY ALL-ACCESS PASS
ON SALE 1 NOV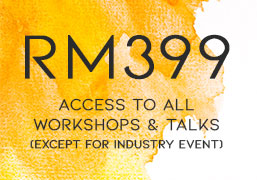 OPEN TO PUBLIC
 All-Access Pass Holders do not need to make any extra purchases (except for the Industry Masterclass Session)
If you would like to attend any of these workshops without buying the ZafigoX 2018 All-Access Pass, you may purchase the individual session tickets below
WORKSHOP: CAPTURING UNFORGETTABLE MOMENTS WHILE YOU TRAVEL
BY MANDY TAY
10TH NOV 2018
5:20PM – 7:20PM
RM60
LIMITED TO 50 PUBLIC SEATS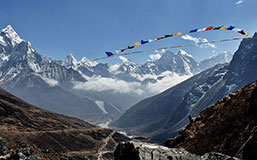 WORKSHOP: CLIMBING THE WORLD'S HIGHEST PEAKS, AND TREKKING THE NORTH AND SOUTH POLES
BY MARIN MINAMIYA
11TH NOV 2018
5:20PM – 7:20PM
RM60
LIMITED TO 50 PUBLIC SEATS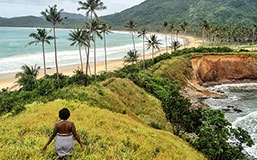 INDUSTRY SESSION: SELLING TRAVEL TO WOMEN – A MASTERCLASS
BY DR. CATHERYN KHOO-LATTIMORE
9TH NOV 2018
2:00PM – 6:00PM
RM300
LIMITED TO 40 SEATS
PANEL: THE ART OF TRAVEL WRITING
MODERATED BY SUE MAY TEH
9TH NOV 2018
2:00PM – 3:30PM
FREE
LIMITED TO 50 PUBLIC SEATS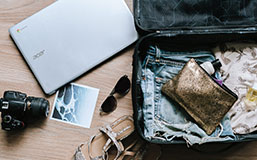 WORKSHOP: TRAVEL HACKS & TIPS
9TH NOV 2018
4:00PM – 5:30PM
FREE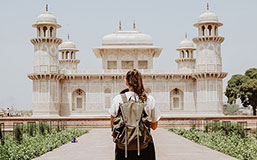 PANEL: WHAT DO WOMEN REALLY WANT WHEN THEY TRAVEL?
MODERATED BY DR. CATHERYN KHOO-LATTIMORE
9TH NOV 2018
11:00AM – 12:30PM
FREE
LIMITED TO 50 PUBLIC SEATS