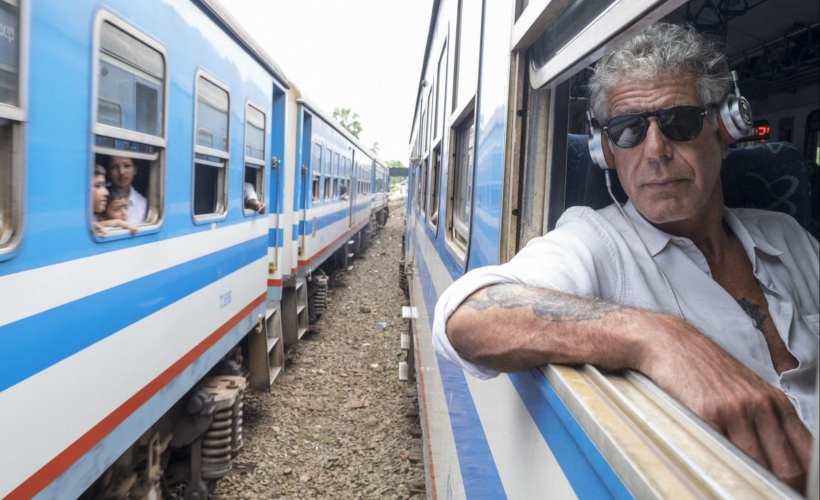 As the world comes to terms with the shocking death of travel documentarian, chef, and inspirational author Anthony Bourdain, we look at some of his most memorable quotes that taught us how to be better travellers, and by extension, better people.
The following beautiful quotes have been cherry-picked not only from some of Bourdain's best-selling books like Medium Raw: A Bloody Valentine to the World of Food and the People Who Cook, and Kitchen Confidential, but also from his media interviews over the years.
Bourdain, a travel legend who brought us along on his journeys in his documentaries, passed away at age 61 on 8 June 2018. He was found dead from suicide in a hotel room in Kaysersberg, France, where he was filming an upcoming episode of his award-winning show Parts Unknown.
Hungry to learn? Travel  
"If you're 22, physically fit, hungry to learn and be better, I urge you to travel – as far and as widely as possible. Sleep on floors if you have to. Find out how other people live and eat and cook. Learn from them; wherever you go."
Don't just spend all your time in a resort
"I don't want to be in a resort. This is something I avoid absolutely. I want to find a hotel in the centre of things … or in a neighbourhood that has charm and character. The sort of place that I can walk to a cafe or a hawkers' centre and sit down and, you know, feel the place."
Don't micromanage your trip
"I learned a long time ago that trying to micromanage the perfect vacation is always a disaster. That leads to terrible times."
Sometimes you just have to wing it
"I'm a big believer in winging it. I'm a big believer that you're never going to find perfect city travel experience or the perfect meal without a constant willingness to experience a bad one. Letting the happy accident happen is what a lot of vacation itineraries miss, I think, and I'm always trying to push people to allow those things to happen rather than stick to some rigid itinerary."
Walk out of the tourist areas and into the neighbourhoods
"Nothing unexpected and wonderful is going to happen if you have an itinerary in Paris filled with the Louvre and the Eiffel Tower."
Make time to slow down
"You can't take it in, driving by stuff. That's not satisfying. Don't be afraid to just sit and watch."
Travelling is not all rainbows, be prepared for the rain  
"I've found that you're not going to have the really great travel experiences if you're not willing to experience the bad ones."
When it rains, it storms
"Travel isn't always pretty. It isn't always comfortable. Sometimes it hurts, it even breaks your heart. But that's okay. The journey changes you; it should change you. It leaves marks on your memory, on your consciousness, on your heart, and on your body. You take something with you. Hopefully, you leave something good behind."
Open your mind and move
"If I'm an advocate for anything, it's to move. As far as you can, as much as you can. Across the ocean, or simply across the river. The extent to which you can walk in someone else's shoes or at least eat their food, it's a plus for everybody. Open your mind, get up off the couch, move."
You will realise how big the world is and how small you are
"It seems that the more places I see and experience, the bigger I realise the world to be. The more I become aware of, the more I realise how relatively little I know of it, how many places I have still to go, how much more there is to learn. Maybe that's enlightenment enough – to know that there is no final resting place of the mind, no moment of smug clarity. Perhaps wisdom, at least for me, means realising how small I am, and unwise, and how far I have yet to go."
It will leave a mark on you
"As you move through this life and this world you change things slightly, you leave marks behind, however small. And in return, life — and travel — leaves marks on you. Most of the time, those marks — on your body or on your heart — are beautiful. Often, though, they hurt."
Most importantly, never, ever trust airplane food
"There's almost never a good reason to eat on a plane. You'll never feel better after airplane food than before it. Much better to show up in a new place and be hungry and eat at even a little street stall than arrive gassy and bloated, full, flatulent, hungover."