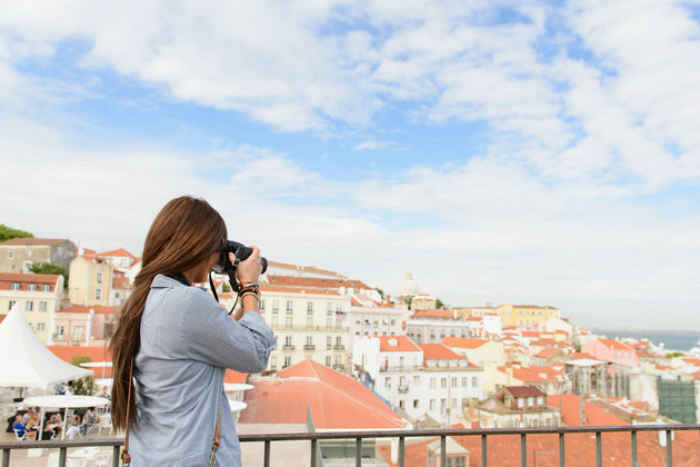 True, travelling alone gives you the freedom you to do whatever you want according to your own agenda. But solo travel is more than that. Being out there alone, travelling from city to city opens up our eyes to many wonderful, worldly things and it makes it impossible to not learn new things about ourselves on that journey.
A recent survey by TripAdvisor showed that more and more women are making it a point to travel by themselves.
Suzy Strutner, Associate Lifestyle Editor at Huffpost Travel believes that every woman should take a solo trip at least once and she's got a few encouraging reasons on why we should do so:
Solo travel makes you adaptable

Missed flights, cancelled rides and changed plans make solo travelers incredibly resilient. After grappling through the ups and downs of a solo trip, you're capable of bouncing back from pretty much anything life throws your way. It's no wonder that women who travel are so darn dateable.

It inspires you to create

Travel presents the perfect combination of vibrant culture, quiet time and exciting adventure that's needed to fuel a new project. These influences are felt more strongly when you're alone, making for endless creative potential.

After a solo trip, you'll be able to negotiate with confidence

Getting around abroad often requires haggling a price with a street vendor, grappling your way onto an earlier flight or scrambling last-minute to find an open hostel. Solo travelers develop the ability to negotiate these situations with ease, because she's the only one there to do it for herself.

<continued>
So, If you've been putting off a trip because you're waiting for your partner, family or friends to go with, stop. Just pack your bags and go. It may be scary at first, but you'll soon find your confidence and realise you're more independent than you think.
"Do one thing every day that scares you." ~ Eleanor Roosevelt
Read the full article:
6 reasons every woman needs to travel alone
Reposted from: Huffpost Travel
Photo credit: Huffpost Travel

Articles you may also like:
Top solo female travel bloggers to follow
Is Sri Lanka safe for the single woman traveller?