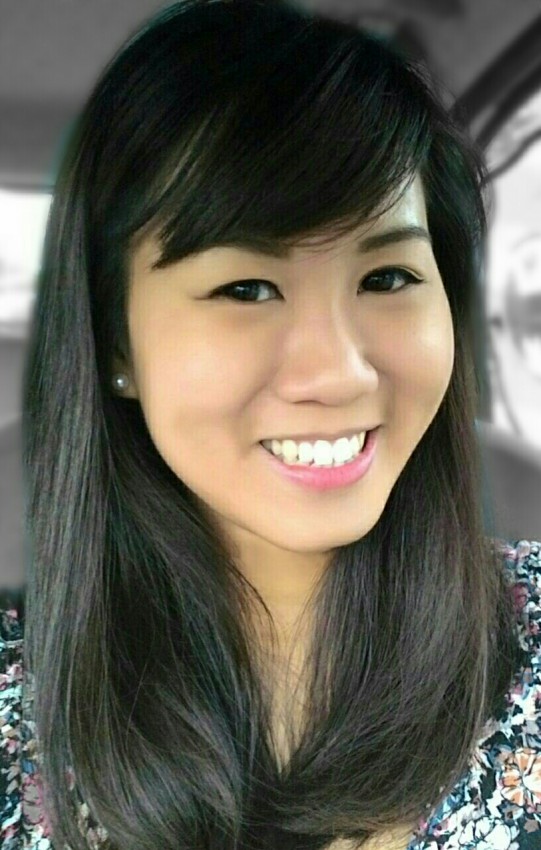 Voices of Zafigo is where we ask women who are living in a city, what their tips and advice would be for women travelling to the city for work or for leisure, especially for the first time, that could help make their travels to the city better, safer, more interesting and more enjoyable.
If you're keen on sharing your own tips on a city you live in for fellow female travellers, write in to us at [email protected].
---
What's your name and your current profession?
Maisie. I'm a Senior Account Executive in advertising.
Tell us a bit about yourself:
I'm from Subang Jaya and have been living here for 22 years. I like sports, fitness and outdoor activities such as hiking and cycling. These activities work as a stress reliever for me and help me clear my mind when I feel clouded. Swimming is another favourite activity/sport of mine (learnt how to swim at a young age and still lovin' it til this day). I have participated in a fair amount of marathons as well. I enjoy it a lot as it gives me the sense of achievement. I love travelling. I love to experience and learn about different cultures, taste different food, and visit historical buildings and monuments around the world.
What do you think are the most important things a female traveller to Kuala Lumpur should be aware of in terms of safety?
Go easy on your plan and yourself. I mean, it's Malaysia. The lifestyle here in Malaysia is quite easy-going and people here are friendly and helpful (generally). Make some friends, learn about the culture and practices here. One thing about Kuala Lumpur is that traffic can get insanely bad, especially with the (current) on-going LRT and MRT constructions going on, so you may want to plan your route before heading out. Do be mindful to always leave your house half an hour (or maybe an hour) earlier to avoid the frustration of getting caught in the jam. If you opt to take public transportation, carry a book with you to read to kill time while in the train or the cab. But you may also want to look around the city while travelling, especially if it's your first time here. Most importantly, remember to always carry an umbrella with you as the weather here in Malaysia is unpredictable. Especially during raining season, things can get messy without an umbrella.
What do you think are the things a woman travelling to Kuala Lumpur for work should be aware of that might be different or unique?
If you're working in a corporate setting/environment, you may want to dress formally. When you're required to attend formal meetings, putting on a coat/blazer would be advisable. When greeting a Malaysian Muslim man, to be safe, wait for him to extend his hand first, as some men may not want to shake your hand. This is not because they don't like you but because their religion prohibits so and don't want their ablutions before prayers voided. If you're attending a corporate or private function, you may not want to wear too 'sexy' or revealing clothing as it can be taken as a sign of disrespect to the host and guests, especially if it's a Muslim function.
Some dressing tips:
You can always try out modern Kebaya or Nyonya Kebaya (it's a traditional Peranakan outfit for ladies) suits. I find them nice and attractive (I have one set myself!).
What are your recommended top three (or more) must-try experiences for a female traveller in Kuala Lumpur?
As Malaysia is a multi-racial country, it is naturally a country that is filled with many cultures. While Kuala Lumpur itself has a lot of things to do and to explore like the Petronas Twin Tower and
KLCC
for shopping,
Pasar Seni
for art, and Jalan Alor for food, I feel that Malaysia is more than that. There are many beauties in this country to be explored and experienced and I would recommend exploring outside of Kuala Lumpur.
Rainforest World Music Festival
(RWMF) is a not-to-be-missed event in Malaysia that happens only once a year. RWMF is a unique festival that brings together, on one stage, renowned world musicians from all continents. For three days you get to sit back and enjoy worldly rhythms and rhymes. They even hold workshops, ethno-musical lectures, jamming sessions and mini concerts throughout the day to engage the audience, who come from near and far. If you're a music lover, I strongly recommend you go for it. I've been once last year and definitely will be there again this year. You can read more about it and find out the ticket prices
here
. If you love theatre, the
Kuala Lumpur Performing Arts Centre
(KLPAC) would be a good place for you to experience the performing arts scene that feature both local and international talents/shows. You may want to check out their
website
for what's showing during your visit to KL.
Mount Kinabalu
, which is located in Sabah (East Malaysia) is simply breathtaking. If you're adventurous or a nature-lover, go and explore this majestic mountain (it's the tallest mountain in Malaysia standing at 13,435' high). It is a very rewarding experience. I've been up and down the mountain 3 times myself taking different routes and each experience is irreplaceable. If you're looking for more pampered/laid-back activities, try out the
Hammam Spa
 in Publika or Bangsar, or book a getaway from the bustling city to 
Sekeping Serendah
.
What are your recommended top three (or more) must-try foods?
While KL has great variety when it comes to food, sometimes it's best to visit different states to taste the local food for a more authentic experience. Firstly, I would recommend making your way down to Malacca (Melaka) to sample the famous
Nyonya curry laksa
– noodles (
mee
,
mee hoon
or
kuay teow
) with bean sprouts,
tau pok
(fried tofu), and meat/seafood served in a spicy coconut curry. The Nyonya laksa is one of Malaysia's signature dishes and a definite must-try. When in Malacca, there are lots of other delicious local delicacies to try as well, all while visiting the many heritage buildings. Here are some suggestions on what to try in this state:
Top 17 Foods to try in Melaka
. Trust me, it will be a very rewarding trip. Penang is also a-must-visit city with its fair share of popular delicacies and heritage buildings. The
Indian rojak/pasembur
and
Chinese fruit rojak
are must-tries! The rojak/pasembur is actually an Malaysian salad. It consists of cucumber, potatoes, tofu, turnip, bean sprouts, boiled egg and prawn fritters or other fried seafood, served covered with a sweet and spicy peanut sauce. All these combined flavours bring out the awesomeness taste of this Penang favourite. Lastly, when in Malaysia, put your adventurous hat on and try the king of fruits…
Durian
!! If you really can't get pass the strong pungent smell, you may opt to try
durian cream puffs
and/or
durian pancake/crepes
. For all things durian, read this list:
Top 11 durian desserts to try in the Klang Valley
. I personally love the durian crepe from
Sumptuous Desserts
, durian chocolate from
Just Heavenly
in Bangsar/Jaya One and the durian pie from 
The Humble Pie Co.
. Gosh, I'm drooling! Whichever dessert you pick, enjoy!

To find out more about Kuala Lumpur, read Zafigo's City Guide here
Get all the latest travel updates from Zafigo. Follow us on Facebook, Twitter, and Instagram.