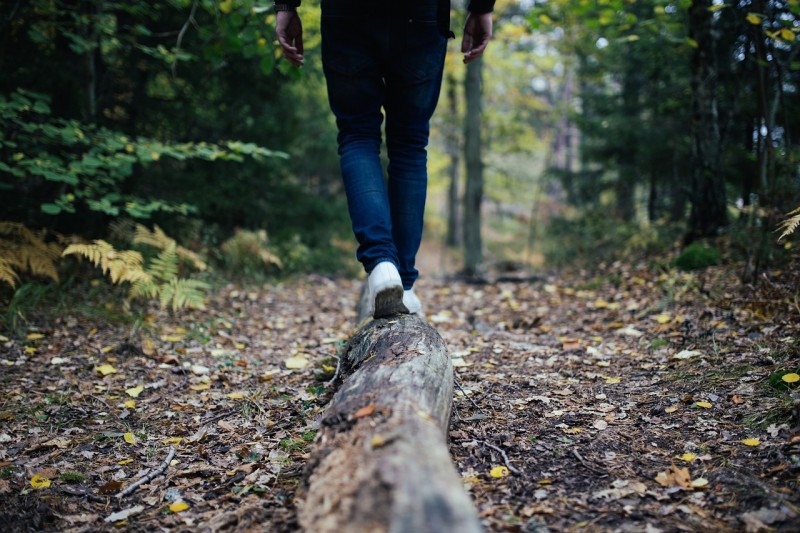 Whether you want to avoid going to a gym and get fit the au naturel way or just want to feed your hunger for fresh air and nature, when it comes to hiking, you get the best of both choices. Just barely outside the city areas of Kuala Lumpur and Petaling Jaya there are a number of trails to pick from.
Here is a list prepared by Poskod.my of some of the best and most scenic hiking spots around the Klang Valley area:
Ketumbar Hill (Bukit Seputeh), Cheras

Located right behind a condominium, the hill is a popular spot with families and elderly folks to do their morning or evening exercises. There is even a parking lot at the foot of the hill as well as a fruit stall for hikers to quench their thirst when they get down. Hikers can enjoy a view of Cheras town on the way up to the hill top where elderly folks can be seen doing tai qi or using work-out facilities provided by the local community. With tall canopy trees, expect a well-shaded, breezy hiking experience.

Distance: 2km

Estimated duration of hike (to and from): Under 2 hours

Condition: Older folks are seen sweeping fallen leaves along well-maintained, clear main trails. There are two main routes: a shorter, steeper one and a longer one that branches out to three trails.Ropes are provided when it gets a little steeper, but overall a hill suitable for a beginner's first conquest or some light exercise.

Lepok Hill, Hulu Langat

The waterfall is a perfect picnic spot after a good hike and if you're looking for some one-on-one time with Mother Nature. More secluded compared to the other popular hiking spots, there is also an Orang Asli settlement nearby. It's best to hike in a bigger group if you're unfamiliar with the routes. Landmarks of main points going to the waterfall include a small wooden bridge at the entrance, an old abandoned house, a large pipeline and bamboo trees.

Distance: 6km

Estimated Duration of hike (to and from): 4-5 hours

Condition: Leeches and slippery muddy trails are inevitable. The routes are unmarked with quite a few intersections that might be confusing.

Hutan Pendidikan Bukit Gasing, Petaling Jaya

This forest park located in Petaling Jaya is a good location for a morning hike and to build stamina prior to more ambitious hikes. There are no specific signboards to direct the path, but take the first steps upward as this will lead hikers all the way to the watchtower at the top. In total, there are about six different routes to hike and some lead up to a Hindu temple and others to the watchtower, either of which will provide a scenic view.

Distance: 2.5km

Estimated duration of hike (to and from): 2 hours

Condition: The hiking trail is steep but past hikers have left their footholds in the muddy ground, making it easier to ascend to the top. White post-its scattered across the ground also serve as a trail map, helping to guide hikers in the right direction.The trail is suited for frequent hikers as the steeper paths requires a level of stamina. However, beginner hikers can manage the trail at a slower pace. <cont.>
It's always wise to keep a few things in mind when you're planning a hiking excursion. Wear sturdy shoes, carry plenty of drinking water, use sunscreen and bring along mosquito/bug repellent sprays. Make sure you stay on the trails and most importantly, have fun.
Read the full article at: Best Hiking Trails in the Klang Valley
Reposted from: Poskod.my
Picture credit: Pixabay
Articles you may also like:
Out and about: A guide to seeking the outdoors in KL
Get all the latest travel updates from Zafigo. Follow us on Facebook, Twitter, and Instagram.