Getting into a car driven by a stranger is a calculated risk, especially for women. Whether it's a taxi or a car that's hired from a ridesharing service, you don't know what you're getting into until the ride has begun.
Often, we hear of women passengers being harassed by taxi drivers. It usually begins as innocent banter and builds up into more personal or intrusive questions.
"Do you live alone?"
"Are you single?"
"Are you free later?"
It may even progress into sexual innuendos or inappropriate touching. The first thing you can do to protect yourself from this possibility is to always sit in the back and never up front so as to create a barrier and distance between the driver and you. This is, however, no guarantee that the driver won't attempt any moves. What should you do if you're caught in such a nightmare?
If you feel nervous, call a friend
As soon as you sense that something is not quite right, call someone you trust. If you feel genuine fear, keep the tone light but keep your friend on the line during the journey. Make sure to tell your friend where you're going, casually mention landmarks or locations while you speak, or send them your driver's details.
Get out of the car if you have to
Insist that your driver stop and let you out. Only jump out of the car as a very last resort and if you think you have absolutely no choice. But weigh the risks – if you think you would be safer being out of the car than in it, make the leap. Don't bother with your bags; things can be replaced but your life can't.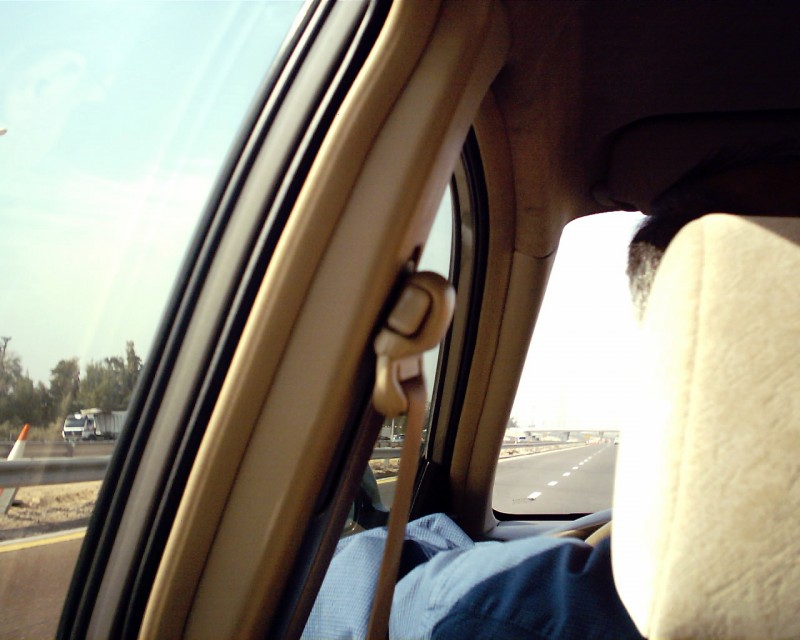 Lie to protect yourself
If he suggests stopping by somewhere for a drink or a private place, tell him that someone is waiting for you or that you're running late, or that you are unwell and need to get to a restroom or clinic.
Don't feel that you must make nice with the driver
If ignoring your driver's inappropriate comments doesn't shut him up, tell him politely and firmly that you don't appreciate it. If he ignores your wishes, ask to be dropped off immediately. Don't get into long arguments or altercations; remove yourself from the situation before it escalates. You shouldn't need to sit there and take whatever verbal abuse or inappropriate comments he makes.
Take note of your driver's details
In KL, taxi drivers have their ID displayed inside the taxi. Note down his details or snap a picture with your phone. Ridesharing services usually provide the driver's profile to customers before the car arrives. In KL, MyTeksi and Uber gives you the option of sending your trip details to your friends or family.
---
Got the MyTeksi app but not sure how to make the most of it? Here are 15 tips for a better MyTeksi experience
---
A woman travelling in a foreign land often makes for easy target. As we tend to be more relaxed on holidays, it also means that we let our guard down and that could prove costly. Stay alert and trust your instincts.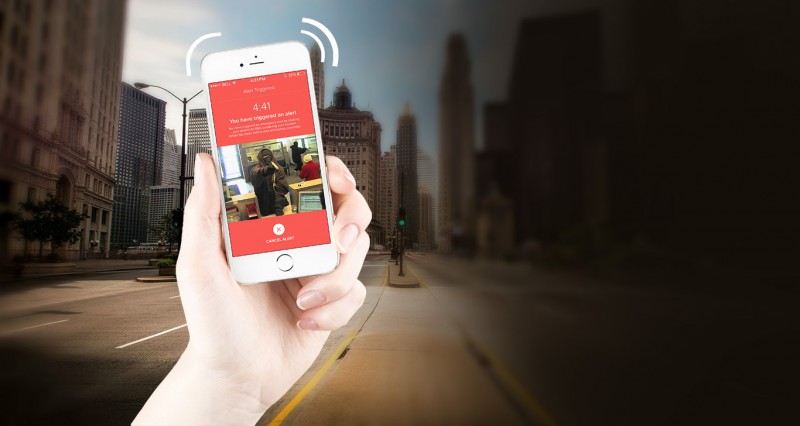 Digital protection
Here are two personal safety mobile apps you can also install on your phone:
Watch Over Me
Created by a Malaysian woman who was abducted after getting into her car in a shopping mall, it tracks your journey and lets your friends know of your location. Shaking your phone will also activate the emergency alarm.
Download it: App Store or Google Play
Companion
This app lets you share your location, including with those who do not have the app installed. A live map displays your journey as it progresses and will even check in on you. If you do not respond within 15 seconds, the app will alert your friends.
Download it: App Store or Google Play
---
 Need more information on public transportation in KL? Read Kuala Lumpur: Getting Around
---

Read more from Erna
More from Zafigo:
10 easy ways to stay safe on public transportation
Taking taxis in KL: Tips to staying safe
Get all the latest travel updates from Zafigo. Follow us on Facebook, Twitter, and Instagram.