It can be a little confusing looking through the various apps available these days for the general traveller. Yet there are a few that stand out and here's a list of 10 apps that you might find worth adding to your phone.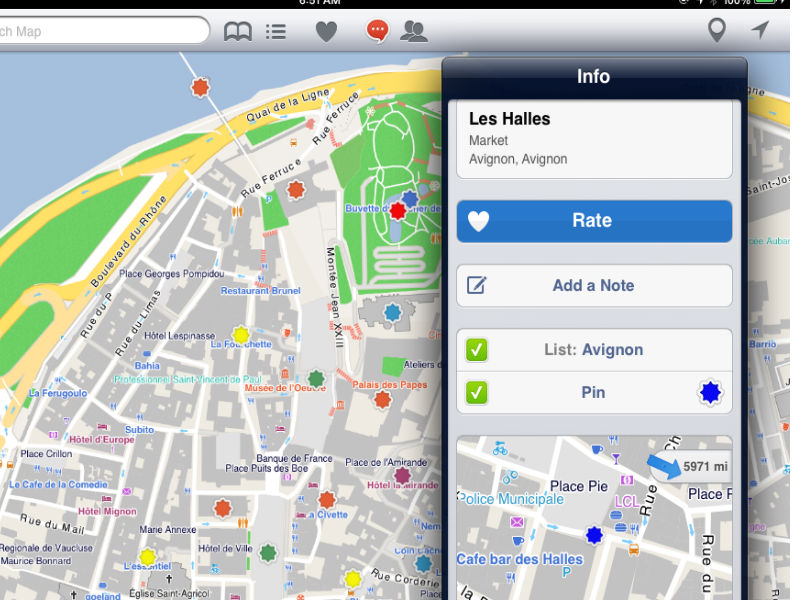 CityMaps2Go
While Google Maps is appealing to those who don't want to pay for offline maps, people are still willing to pay for the extras that CityMaps2Go offers. The app is more than just detailed offline maps, think tips, recommendations, lists, trip planning and being able to share your journeys with friends.
App Store (US$6.49)
Google Play (US$3.99)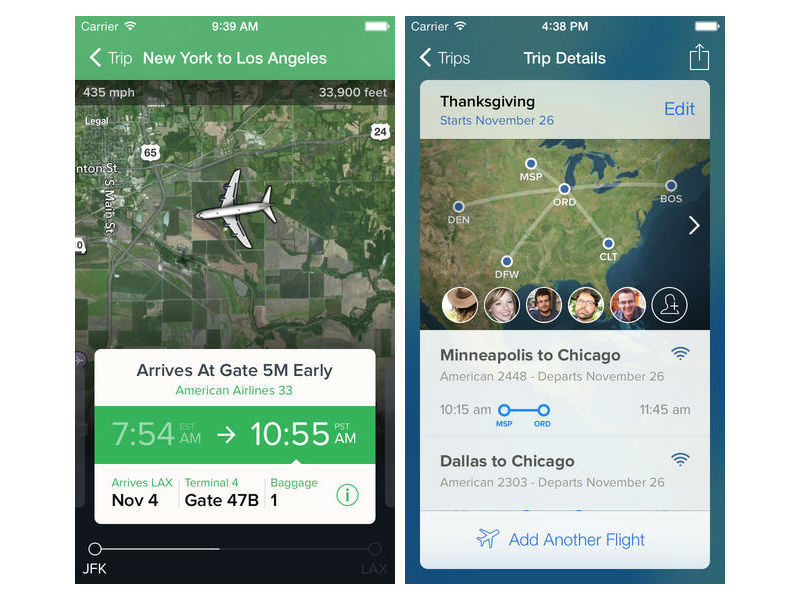 FlightTrack 5
Formerly named FlightTrack Pro, FlightTrack 5 lets you see details for both current and upcoming flights, for yourself and for people you know. The colour coding and clean interface makes viewing multiple flights a breeze.
App Store (US$4.99)
Google Play (US$4.99)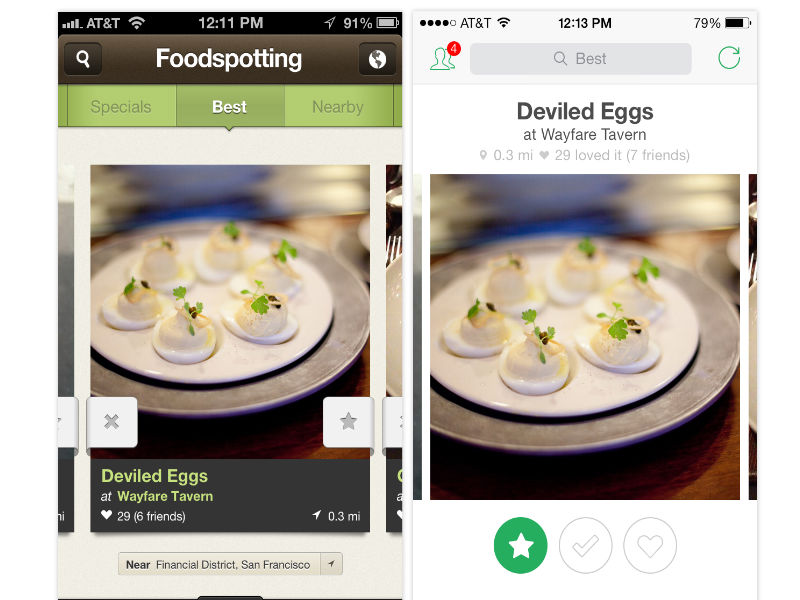 Foodspotting
Foodspotting has been around for some time and while there have been similar ones popping up, this is one you'll come back to even when you're back home. Besides the app, you can check food recommendations online and even follow friends on the site and see where they've been eating. Also a great way to see what the locals recommend wherever you travel.
App Store (US$4.99)
Google Play (US$4.99)
GateGuru
TripAdvisor recently purchased this app and unlike the visual flight tracking that FlightTrack provides, it takes a more boarding pass-like approach. Input your itinerary and GateGuru will figure out things such as your terminal, weather, TAS security wait times as well as tips and maps to navigate new airports.
App Store (Free)
Google Play (Free)
Google Translate
While there are quite a bevy of translation apps available, few can beat the ease of Google's Translate app. It has now been updated to allow you to use your camera to take pictures and translate text in 26 languages, two-way automatic speech translation in 40 languages with support for basic text translation for over 90 languages. Definitely a must-have in countries where signs and the likes aren't translated into English.
App Store (Free)
Google Play (Free)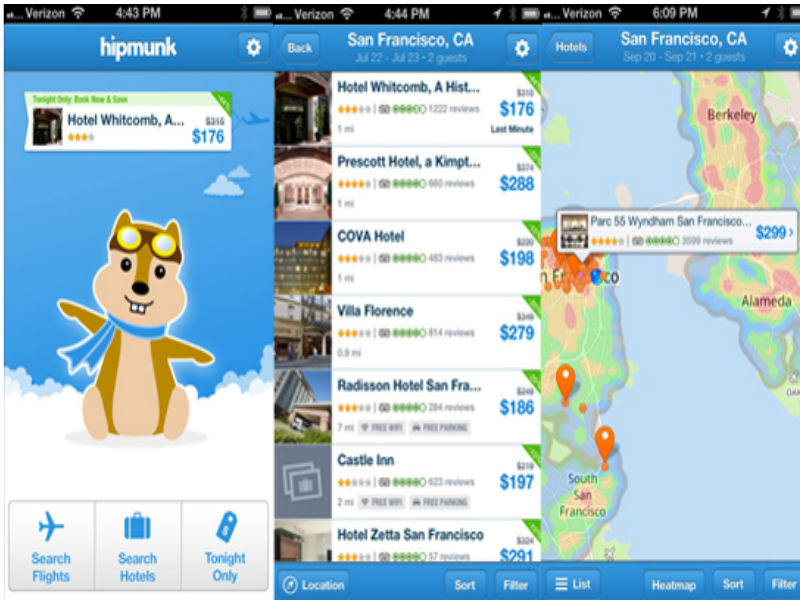 Hipmunk
The problem when it comes to making flight bookings online – the work having to browse multiple websites and do comparisons. Hipmunk tries to do all that for you and searches for the best flights and hotel bookings, while alerting you to price drops when they happen. Hipmunk covers not just hotels but Airbnb rentals, hostels and HomeAway stays. Like Foodspotting, you can also refer to the Hipmunk website when away from your phone.
App Store (Free)
Google Play (Free)
Minube
Another service with a website and app, Minube adds a different thing to the mix: user-curated destination guides centred around holiday photos. The app will identify where your photos were taken and you can upload them to the site, adding tips for other travellers. You can also choose to keep some photos private, turning Minube into your own little travel journal of sorts.
App Store (Free)
Google Play (Free)
Oanda
While XE.com has a pretty popular currency conversion app, Oanda is your pick if you want a lightweight currency converter with no frills. Access over 180 currencies and 4 metals, with a bonus of being able to see what current interbank rates are.
App Store (Free)
Google Play (Free)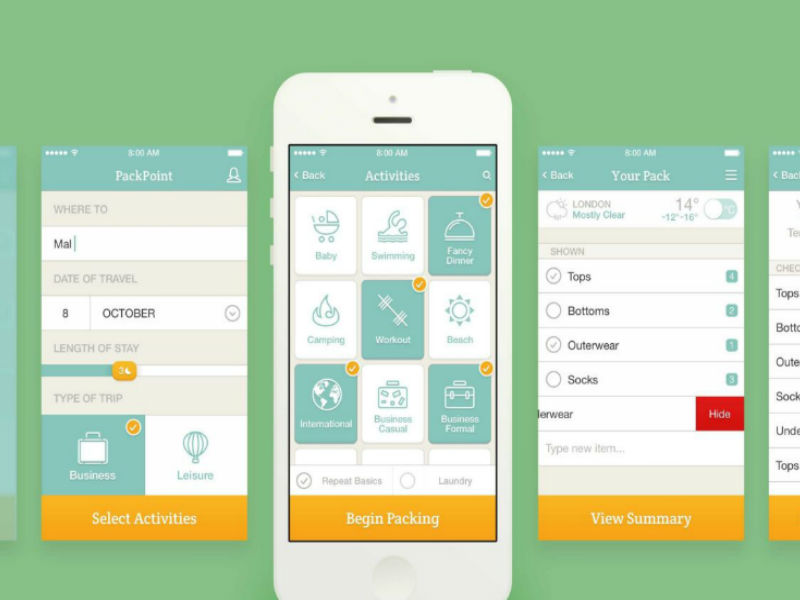 PackPoint
Are you one of those people who either packs too much or too little? PackPoint could be your new best friend as it helps you tailor your packing list to your trip. No more forgetting that sweater or your sunglasses this time, as the app will take into account your location, activities and what you'll need at your destination. While the basic app is free, to unlock all the best features, it's an in-app purchase of US$2.99.
App Store (Free)
Google Play (Free)
First Aid
It's best to be prepared when travelling overseas so with this little app, you can review first aid procedures anytime, thanks to guides from the American Red Cross. It'll teach you what you need to put in a first aid kit as well as has hundreds of pages of illustrations of what to do in various emergencies, whether snakebites, choking or CPR.
App Store (US$1.99)
Google Play (US$1.99)
These apps will not only make your trip easier and ease your mind, some of them can also help you discover things beyond what's in the guide books. Keep your phone or tablet fully charged every morning when you travel, bring a good powerbank along and you're all set.

Read more from Erna
More from Zafigo:
The best gadgets to have with you when travelling
7 tips to help make travelling in any country where language is a problem easier
Get all the latest travel updates from Zafigo. Follow us on Facebook, Twitter, and Instagram.